Planning a vacation isn't always easy, and it can prove to be time-consuming if you have too many different stops to coordinate or if you are traveling with a large family or group. Luckily, Gulf County is a very laid-back destination and you shouldn't feel rushed at all while visiting our shores. We want to maximize your vacation time, so are sharing 5 time-saving tips that will help you get to experience our destination to the fullest. 
Tip #1: Have your rental fully stocked before you arrive. 
You've chosen the perfect "home base" for your upcoming vacation, the dates are secured, the kids are out of school, and this is going to be the most epic family vacation to date. Now, what do you do?? The first thing you are going to want to do is to make sure your rental is stocked with groceries, beach gear, and your must-have necessities prior to your arrival. Yes, you heard that right…stock the pantry before you arrive! Vacation Prep Squad and Coastal Concierge are two wonderful local concierge services that will deliver your groceries to your home so that when you arrive, you hit the beach immediately. They also offer rentals for beach gear, baby gear, beach accessibility gear, and more! Don't worry about forgetting anything, but if you do the local Piggly Wiggly and the Cape Trading Post will have you covered for last-minute items!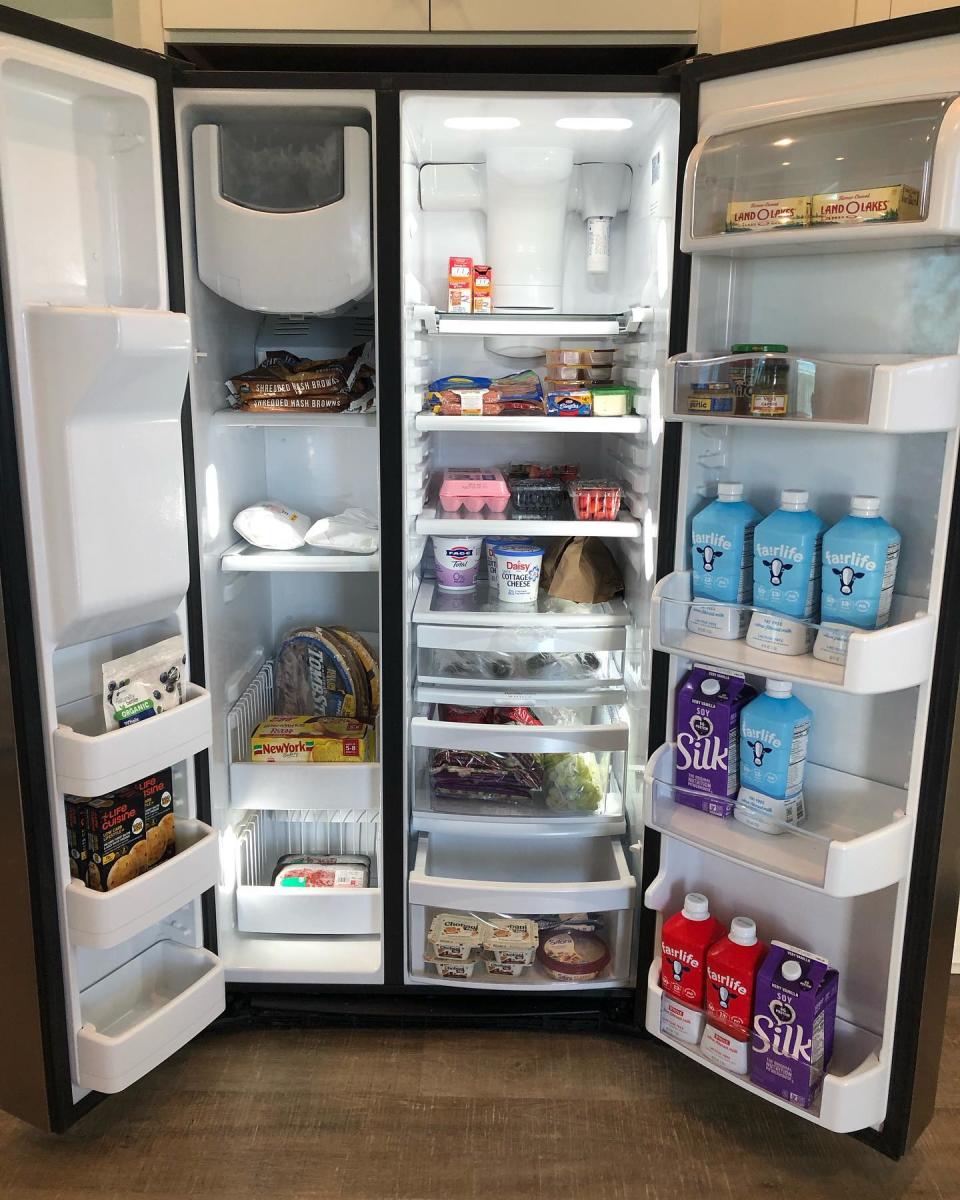 Photo Credit: Vacation Prep Squad 
Tip #2: Research the destination and the local events.
If you are a first-time visitor to our area, do not hesitate to contact the local Welcome Center for more information. Here, you can grab a visitor guide or have one of the expert concierge help plan out all of your bucket list activities and must-dos! Another great way to help you save time is to sign up for the free e-newsletter and check out the local event calendar where you'll find all the up-to-date information on local events, festivals, live music, markets, and more! If you're looking for vacation inspiration be sure to follow our Pinterest, Facebook, TikTok, YouTube, and Instagram pages. Last but not least, always be sure to check the weather forecast before scheduling outdoor activities, and remember that Gulf County has not one, but two time zones.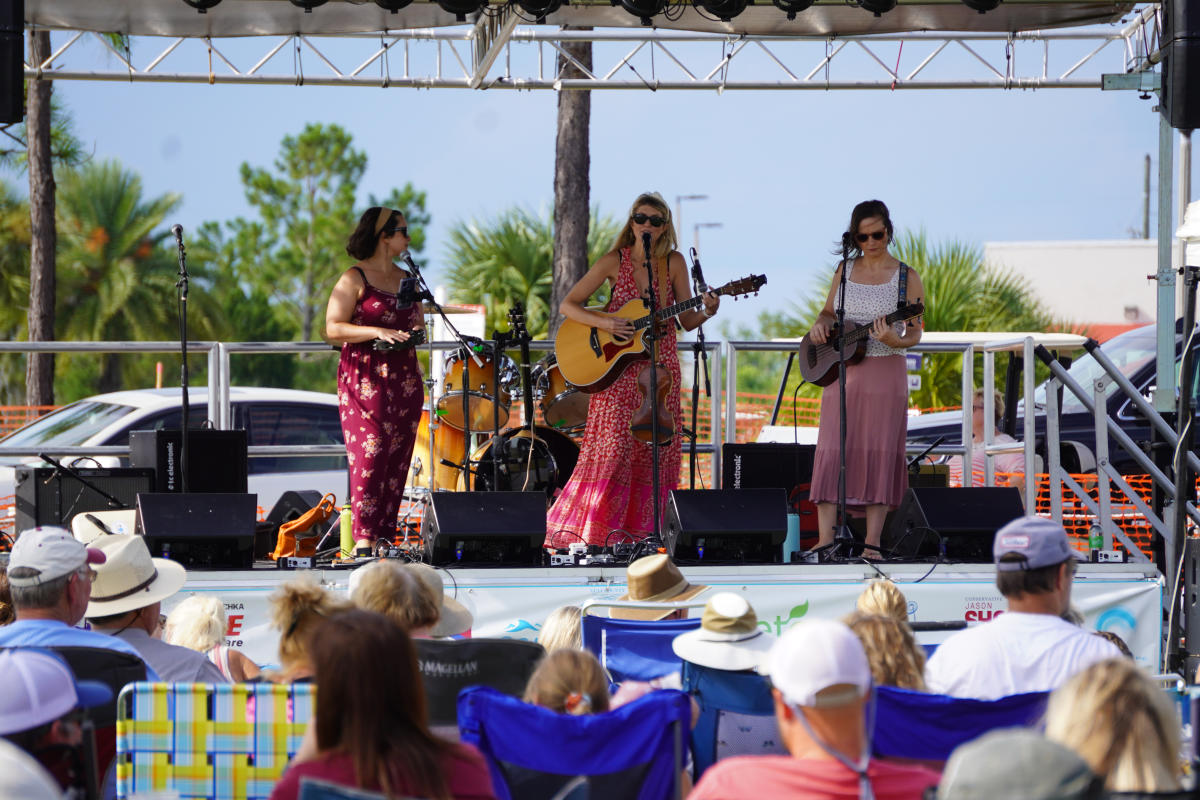 2021 Scallop, Music & Arts Festival in Port St. Joe
Tip #3: Have your beach gear set up for you.
One of our most popular activities is to just kick back and relax on the beach while listening to the waves roll in. Renting your beach gear from Going Coastal Cabanas and More is a great way to enjoy the beach without the hassle. No one wants to have to haul all their beach chairs, coolers, tents, blankets, and more back and forth to the beach each day, this is a vacation after all. Save time and energy and let them do the setup for you. Going Coastal has daily/weekly cabana rentals set up right in front of your vacation home. Their shaded cabanas make it an easy adventure for the whole family. They will even take care of the Leave No Trace rules, so you only have to worry about removing your personal items at the end of each day.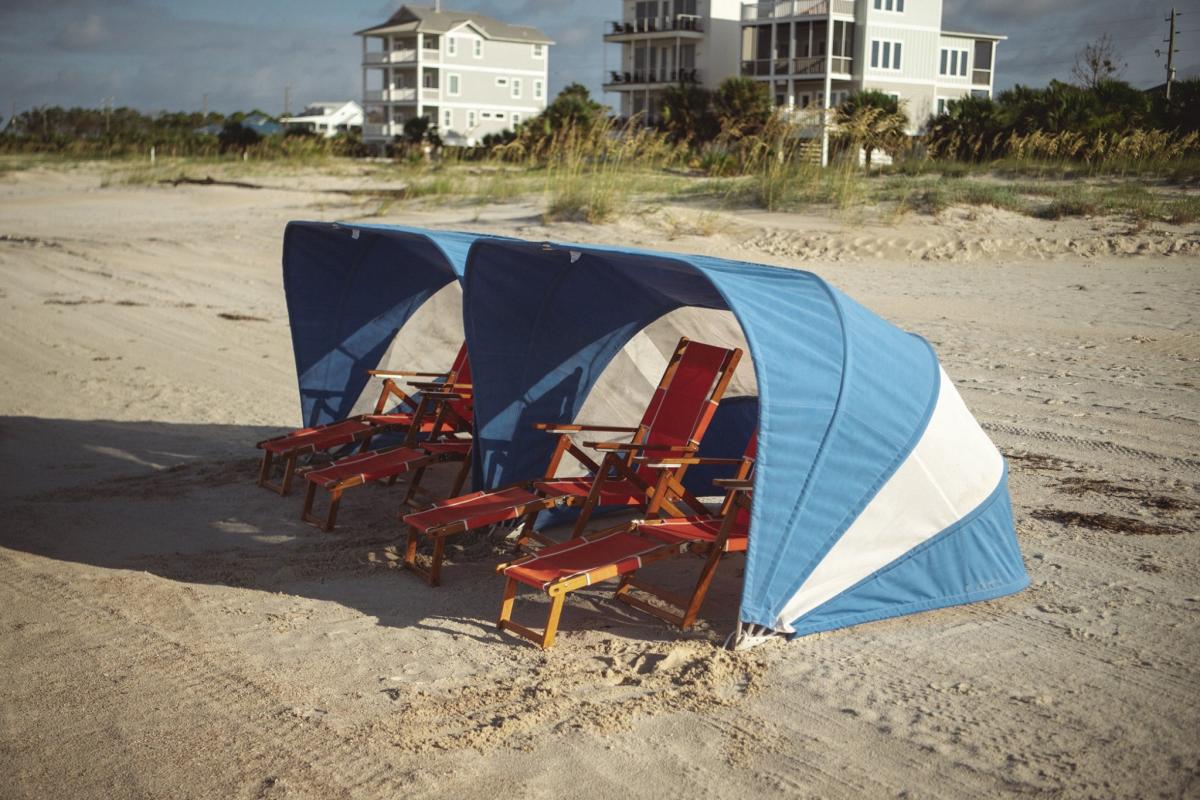 Photo Credit: Going Coastal Cabanas & More
Tip #4: Skip the cooking & enjoy a private meal. 
Vacations are for relaxing. It's time to forget about the hustle and bustle of securing meal reservations and dining out. Instead, get ready to sit back, relax, and let the experts take over. By booking a private dining experience with Your Table! Your Chef! or having a family meal catered by Catering Connections you get to spend more time focusing on what's most important, making memories with family. Both of these local businesses offer a world-class experience, custom menus, and will cater to your every dining need or desire. You'll want to make sure to reach out far in advance to reserve these unique dining experiences as they book up fast!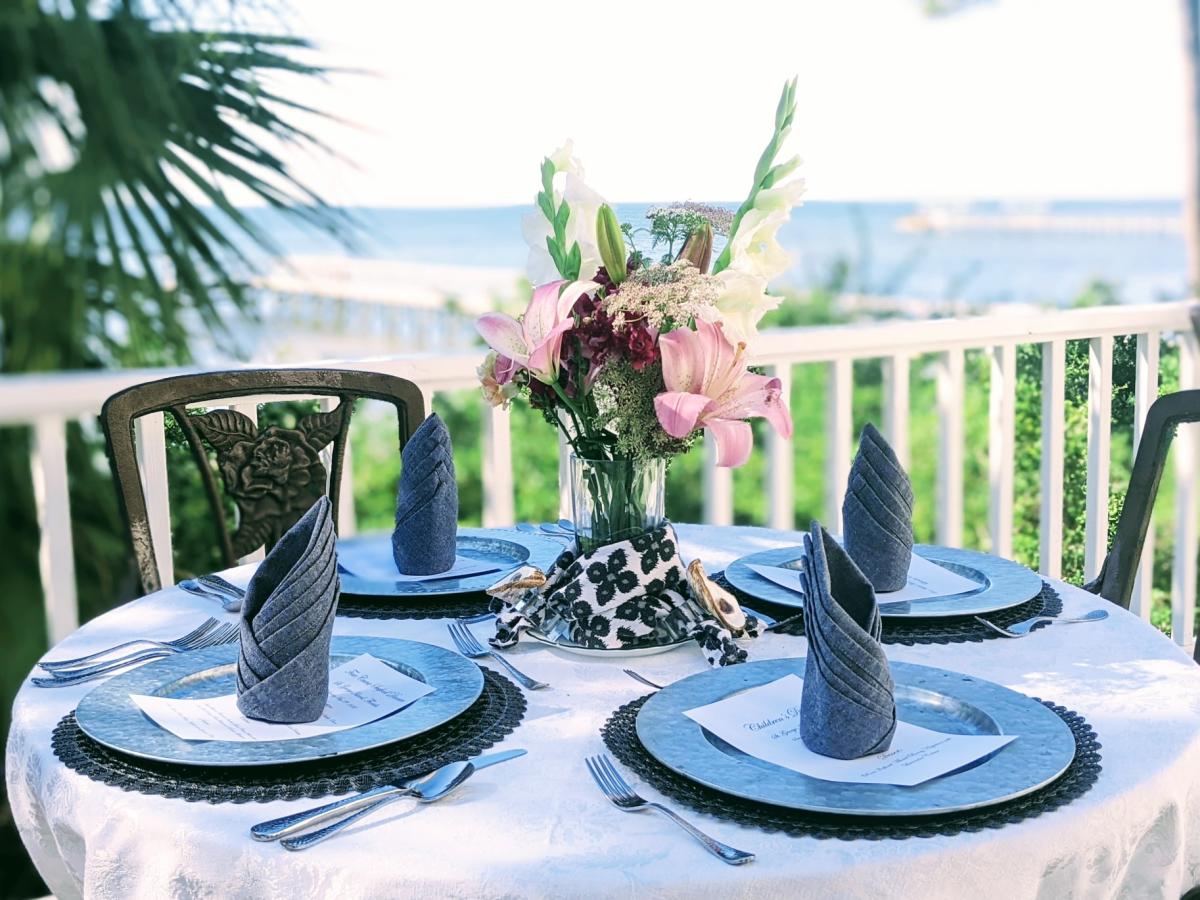 Photo Credit: Your Table! Your Chef!
Tip #5: Book a bonfire on the beach instead of building your own. 
Something fun and unique about Gulf County is that it is the only panhandle county that boasts a westward-facing sunset. One thing you don't want to miss out on while visiting is watching the sun slowly dip below the horizon into the Gulf of Mexico. Light Up Your Night Beach Bonfires is here to make that dream a reality. They deliver a nice warm bonfire made of natural burning woods straight to your beachfront accommodation. If your rental isn't beachfront, they will set up at the nearest public beach access point and provide all the s'more makings, a Bluetooth speaker, tiki torches, a cooler of water, PLUS comfortable seating for the whole family. After the sun sets, you don't worry about a thing except heading back inside to relax and rest up for your next adventure. Light Up Your Night Beach Bonfires will take care of all the clean-up and ensure that your adventure Leaves No Trace.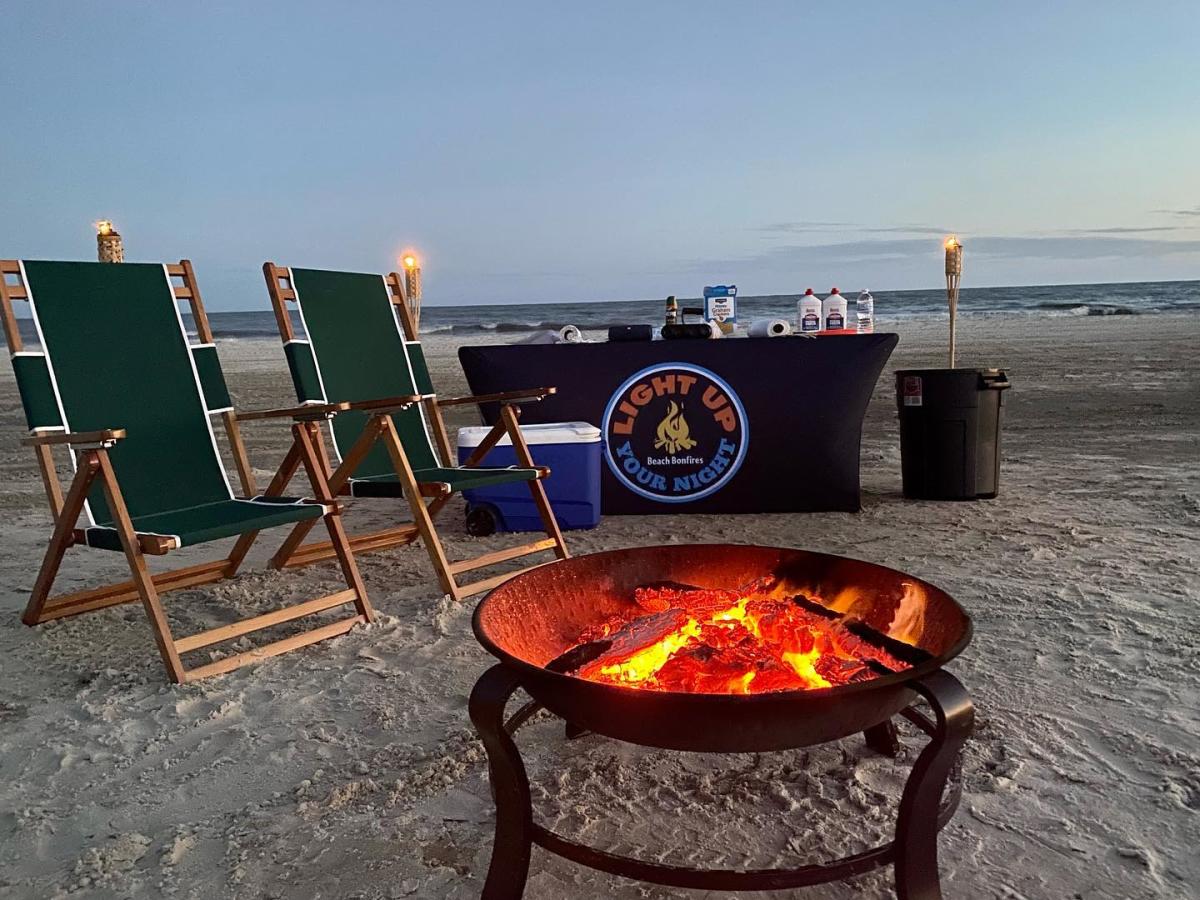 Photo Credit: Light Up Your Night Beach Bonfires
Now that we've shared our top time-saving vacation planning tips, we want to hear from you. What time-saving travel hacks have worked for you and where do you plan to hopefully visit next? Be sure to let us know what you think in the comments below!
About Gulf County Florida
Located in Northwest Florida, Gulf County boasts 43 miles of natural shoreline. Here, where water surrounds us, we don't have high-rises or busy highways and never will. We have white-sand beaches facing westward into spectacular sunsets – on the Gulf of Mexico and St. Joseph Bay. We have beckoning bayous, unexpected wildlife encounters, and the mysterious Dead Lakes. We've got bike trails, kayaks, stand-up paddleboards, and snorkeling. We have genuine places, like the historic Indian Pass Raw Bar, and flavors like Tupelo Honey. Learn more about this "no worry, no hurry" destination at www.visitgulf.com. Share your memories with us by tagging us in your posts! #GulfCountyFL #InGulf