Your Gulf County Adventure Awaits
Located in the heart of the Panhandle in Northwest Florida, Gulf County is the only panhandle county that boasts a westward-facing sunset. Known for a laid-back lifestyle, Gulf County is a place where everyone is welcome, and the experience is never the same. Whether you're looking for a family vacation, romantic getaway, or just a place to get away from it all, here you can find the place that speaks to your soul. Mother Nature surrounds us, and she is our guide on how to protect this wonderful place. When you visit, we encourage you to treat this place with as much respect as your own home.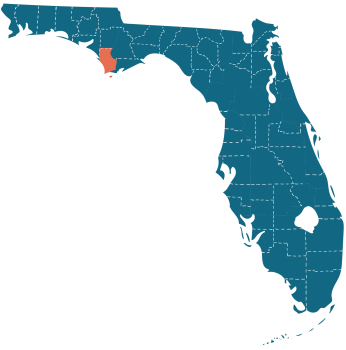 Over 244 miles of shoreline wind through Gulf County ranging from clear waters and white sand beaches to tranquil inland passages. Gulf County is designed by nature. Here is about getting outside to play in the waters, on the shores, and in the dirt. Everything flows with the current. Being outside comes first and the experience is never the same twice. Wade into wonder.
Fuel Your Soul
Water Activities
Born from a heritage of seafarers and fisherman, Gulf County has developed a unique on-the-water culture where families come to create their own traditions.
There are a lot of cool things happening in Gulf County every week. Here are just a few. Check out...
Read More
Read More
Grab your Gulf County Visitor Guide today and start planning your next vacation.
Read More
Read More
Find a place to stay that fits your needs! Gulf County has several destinations that fit each traveler's personality. Want to be in the action, then stay in Port St. Joe. How...
Read more
Celebrate Beach Town Style
Events