---
Yes, the beaches in Gulf County deserve a dedicated time to bask in their splendor. But did you know
that Gulf County is also home to a wide variety of parks and other centers for recreational activities?
From walking to golfing and everything in between, there is a county park where you can enjoy the
inviting air of the great outdoors while doing something that you love with those you care most about.
Head to the club—the St. Joseph Bay Golf Club, that is. St. Joseph Bay Golf Club is a public, 18-hole
course surrounded by the abundant flora that Gulf County is known for. The course welcomes all levels
and will quickly become a favorite from those teeing up for the first time to scratch golfers. Even though
you are not beachside while you are playing, the water follows you – for 14 out of 18 holes – to provide
a friendly challenge that's authentic to the area. Enjoy the driving range and chipping/putting greens to
warm up before your first drive, and a full-service bar after your last hole to toast to your round.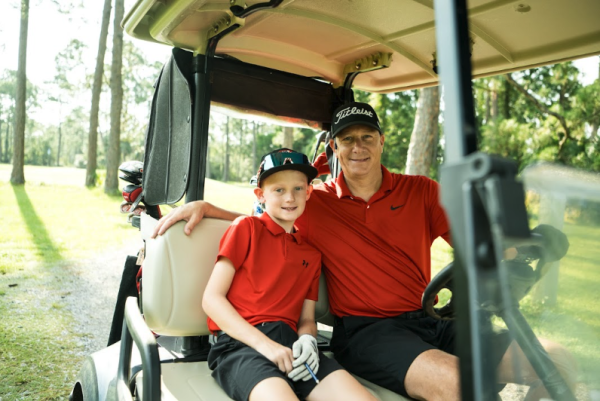 Additionally, St. Joseph Bay Golf Club's pool is open in the spring and summer – perfect for any non-
golfers in your crew who still want to come and enjoy some open air amid our leisurely lifestyle. Work up an appetite? Grab lunch or dinner at Pomodoro Italian Grill & Bar, a full-service restaurant inside the clubhouse plus a side pick-up window for those who aren't quite ready to end their pool day!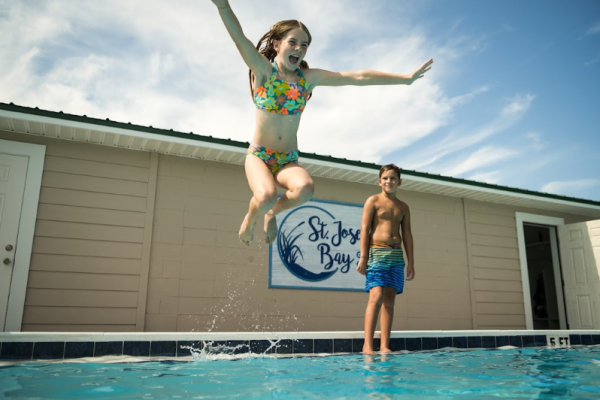 Pick Up a Round of Disc Golf
Disc golf could be thought of as traditional golf's minimalist, shorter, and more relaxed cousin gaining
traction in the sports realm. Tom "Dooder" Parker Park (Forest Park South) and Nathan Peters Jr. Park
both have courses to get you throwing in no time. A wooden walking bridge connects Buck Griffin Lake
Park to Tom "Dooder" Parker Park for more to explore as you play. What's more, Tom "Dooder" Parker
Park has a fishing pier to cast a line (or two) – you're never far from water here. For an invigorating
warm-up or a soothing cool-down after your round, both parks also have walking tracks.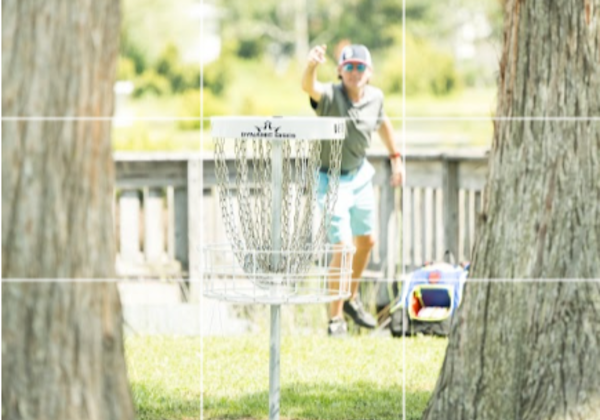 You will live your best life while you're here, but you can also literally have a ball while you enjoy all that
is Gulf County. As the name suggests, Salinas Park Bayside is where you can go to have your proverbial cake and eat it, too – or namely, enjoy your favorite hobby without giving up waterfront views. Pick up a round of volleyball or the wildly popular pickleball while you enjoy breezes off the bay. To make a whole day of it al fresco, fire pits, and grills are available as well.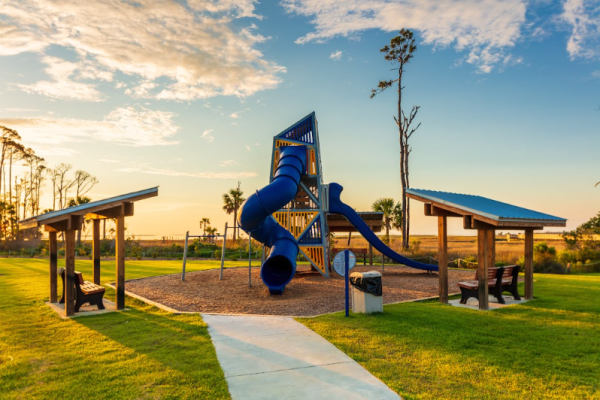 If you're looking for a break from the sun, head to Honeyville Park where the pavilions and playgrounds
are shaded thanks to incredibly tall, lush trees that could be thought of as Mother Nature's umbrellas.
This park has essentially any sports lover covered with basketball and volleyball courts as well as ball
fields and a soccer field.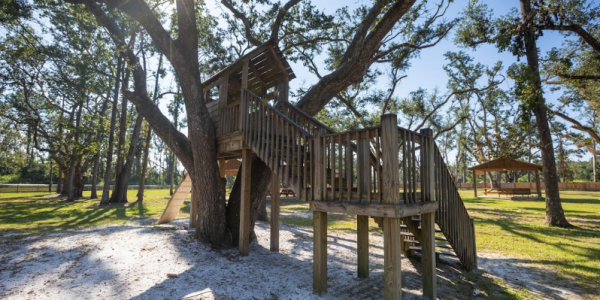 Gulf County: A Park Lover's Paradise
In Gulf County, the options our parks create for recreational fun are almost as limitless as our
shimmering shores. So what are you waiting for? Make sure to pack your mitt, tennis racket, or golf
clubs for your next visit – they pair perfectly with your swimsuits, sunscreen, and our boundless
sunshine. To plan your escape to Gulf County, click here today!