Restaurants
From the freshest local seafood to wood-fired pizza, sizzling steaks and roadside barbeque, there's always something cooking so bring your appetite!
With fresh-caught seafood every morning and creative menus on the minds of our local chefs every day, it's no wonder a visitor's first question is, "where are we going to eat?".
Gulf County has dozens of restaurants just waiting for you, from fine dining and world-famous oyster bars to sidewalk cafes in our shopping district and seafood shacks tucked away. For those in search of the perfect view with your meal, you'll find waterfront eateries serving fresh Shrimp, Grilled Grouper, Fried Flounder and more.
Discovering new restaurants is at the top of many vacationer's lists so take the time to explore off the beaten path and discover tasty options.
Check out our restaurants listed by neighborhood located in the 2020 Visitor Guide.
Our ingredients, your masterpiece.
From the dock to your dinner table, it doesn't get any fresher than locally-caught seafood. Show us your chops, or sample our recipes.
Our low-rise lifestyle features mostly beach homes, and many have large, fully-stocked kitchens that allow you to take advantage of cooking up dinner at home. Whether you purchase fresh seafood from one of the local markets or you had a great day of fishing and catch your own ¾nothing's fresher than the dock to your dinner table!
Look for recipes on Gulf County Pinterest board.
X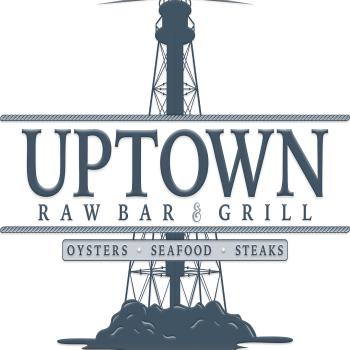 Grab a Bite to Eat at Uptown Raw Bar!
Uptown Raw Bar and Grill is a family-friendly restaurant that offers selections for all land and sea lovers! Dive into our extensive menu including oysters on the half-shell, flame-grilled burgers, freshly prepared salads, steamed shrimp, filet mignon and so much more. Enjoy watching each and every meal prepared in front of you as you help yourself to our self-serve cooler; packed with your favorite alcoholic and non-alcoholic beverages!
Click Here to See their Menu!