In Gulf County, there are a variety of unique activities and adventures, perfect for every family. Whether you are looking to disconnect from the world and reconnect with family, get lost in nature, knock some items off of your bucket list, or just enjoy a laid-back, stress-free vacation with the ones you love, Gulf County is the perfect place. If you are planning on visiting our area for the first time, make sure to check out the helpful tips below!
Tip #1: Woofs are Welcome, it's the PAW-fect Destination for Pets. 
One of the things that makes this area so unique is that we encourage our visitors to bring the whole family, including their furry loved ones! Not only are our beaches pet friendly but many of the local shops offer treats and water dishes for four-legged companions and some restaurants allow them to dine on their patios. If you are planning on bringing along your furry loved ones, you always want to be sure you are following proper pet-iquitte so that everyone has a wonderful and safe time exploring.
A few things to remember are:
1. Always keep your dog on a leash. It's the law.
2. Respect children and adults around you who may not be familiar with your pet.
3. Always keep waste bags with you. We want our beaches to be people-friendly too.
4. Don't bury pet waste. Children enjoy digging in the sand as much as pets.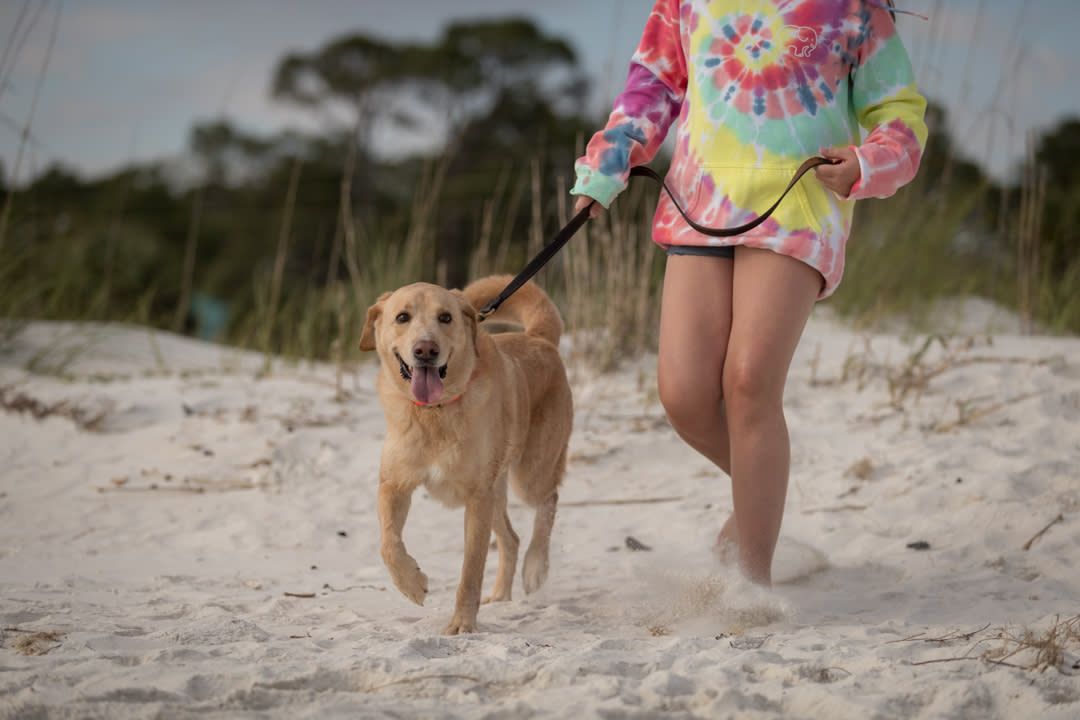 Tip #2: Be Prepared to Travel Through Time. 
When you get into town, make sure to stop by the Gulf County Welcome Center to get all the information for your trip! While you're there, you may notice these fun clocks on the wall. Gulf County is the only county in Florida with two time zones, Eastern Standard Time (EST) and Central Standard Time (CST). The time zone line was originally established along the Apalachicola River, beginning at the Georgia border and following the river to the south. However, the shipping and railroad industries wanted to keep the coastal areas in the Eastern Time Zone and therefore, the line turns at the fork in the Apalachicola River and encompasses most of Port St. Joe and all the communities and beach towns to the south. When visiting, it's best to manually set your clocks to either Central or Eastern. However, if you forget, keep in mind Gulf County is a "no worry, no hurry" destination with a laid-back atmosphere and slow pace so if you are a little late, or a little early that's okay too!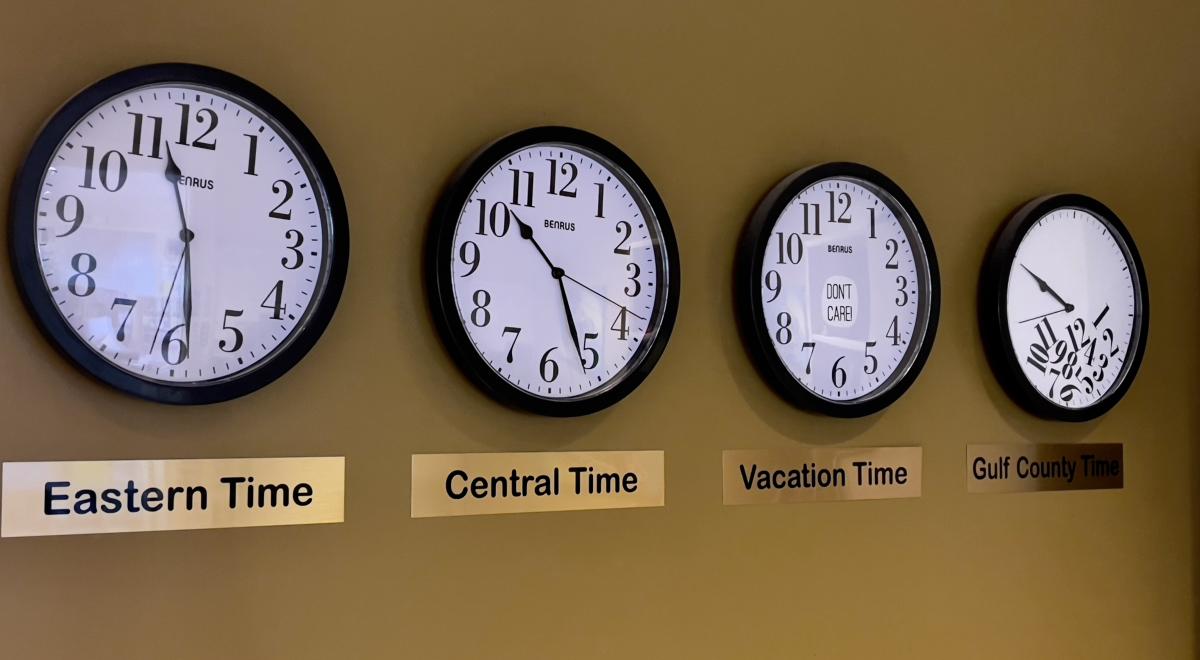 Tip #3: Leave it Better than you Found it. 
For generations, these words of wisdom have been passed down, "leave it better than you found it". This is a saying we hold near and dear to our hearts in Gulf County. Did you know that St. Joseph Peninsula (or northern Cape San Blas) has the highest density of nesting Loggerhead Sea Turtles in the Florida Panhandle? That is why it is SO important for you to help us out by following our Leave No Trace Ordinance while visiting. We love to leave our beaches, parks, and public areas as clean as possible for other people and wildlife to enjoy. We understand that you are on vacation and would like to relax, but taking a little extra time at the end of the day to Leave No Trace benefits all of us in the end.
Tip #4: Keep an Eye on the Weather and the Beach Flags.
If it's your first time in Gulf County, we know just how excited you are to hit the beach and start exploring our waters. Always be sure to check the weather and the tides before you head out on your adventures. If you already checked it, check it again. Weather changes and unexpected storms can sneak up on you, checking the tides not only protects our wildlife and seagrass from prop damage from boats but also prevents you from running aground if the water is too shallow. Also, when out on Cape San Blas and Indian Pass be mindful of the Beach Flags that are flying each morning. These flags will notify you of strong currents, rip tides, harmful marine life, and more. A great weather resource to use while planning your day on the water can be found at, https://www.weather.gov/marine/ you can also be notified of advisories and the daily Beach Flags for each area by checking the local South Gulf Fire & Rescue Facebook page. They post updates almost every day around 10:00 AM ET.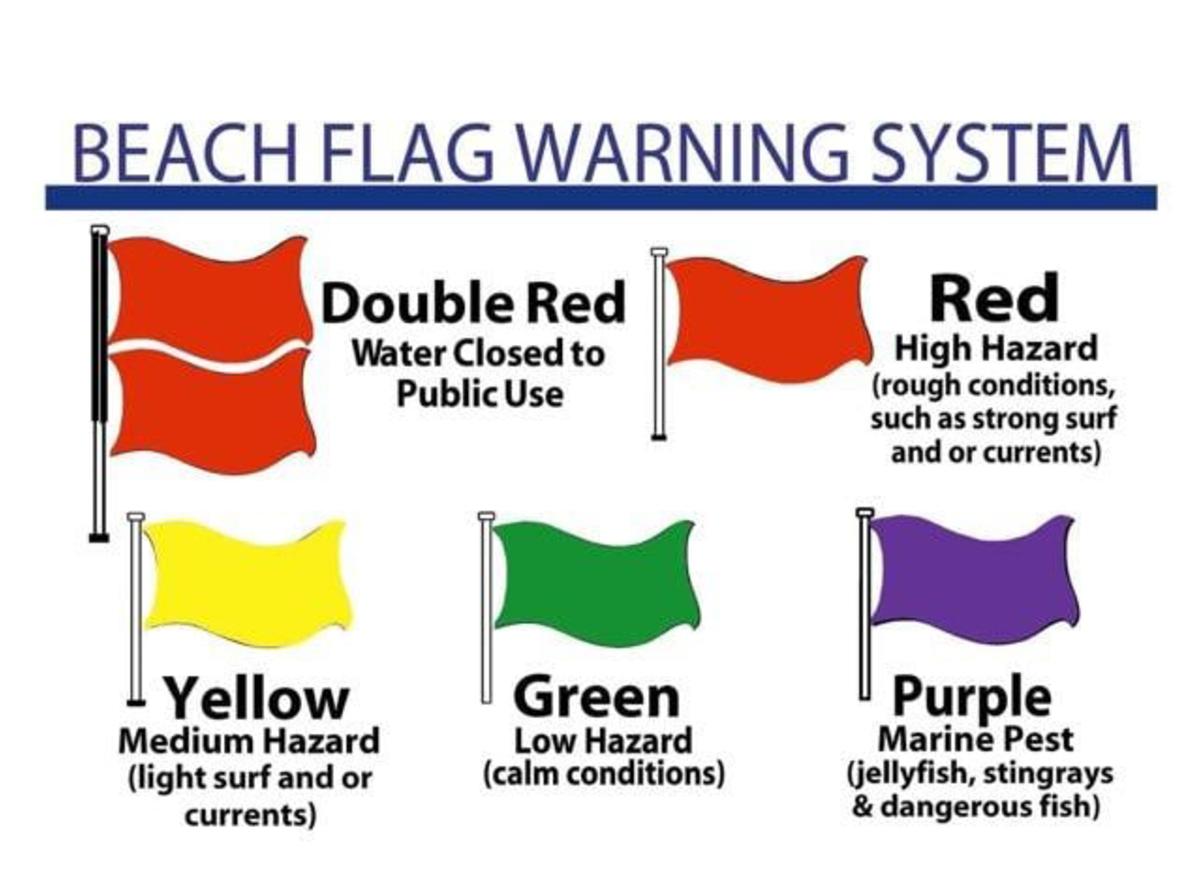 Tip #5: A Beach for Everyone. 
With 43 miles of shoreline, you have come to the right place because there's a beach for everyone. If you are looking to explore the sugar-white sand beaches along the Gulf of Mexico, you can easily access them on Cape San Blas & St. Joe Beach. These beaches are perfect for beachcombing and finding shells. Indian Pass has more of an "Old Florida" feel, with miles of wide beaches perfect for fishing or experiencing horseback riding on the beach! Windmark Beach accesses St. Joseph Bay and the waters are perfect for wading-in, snorkeling, and spotting all types of aquatic life. For those who may need a little more assistance, there are several Mobi-Mats at various beach access points on Cape San Blas & St. Joe Beach to improve accessibility for visitors pulling carts, parents with strollers, and others that may have trouble navigating unstable surfaces.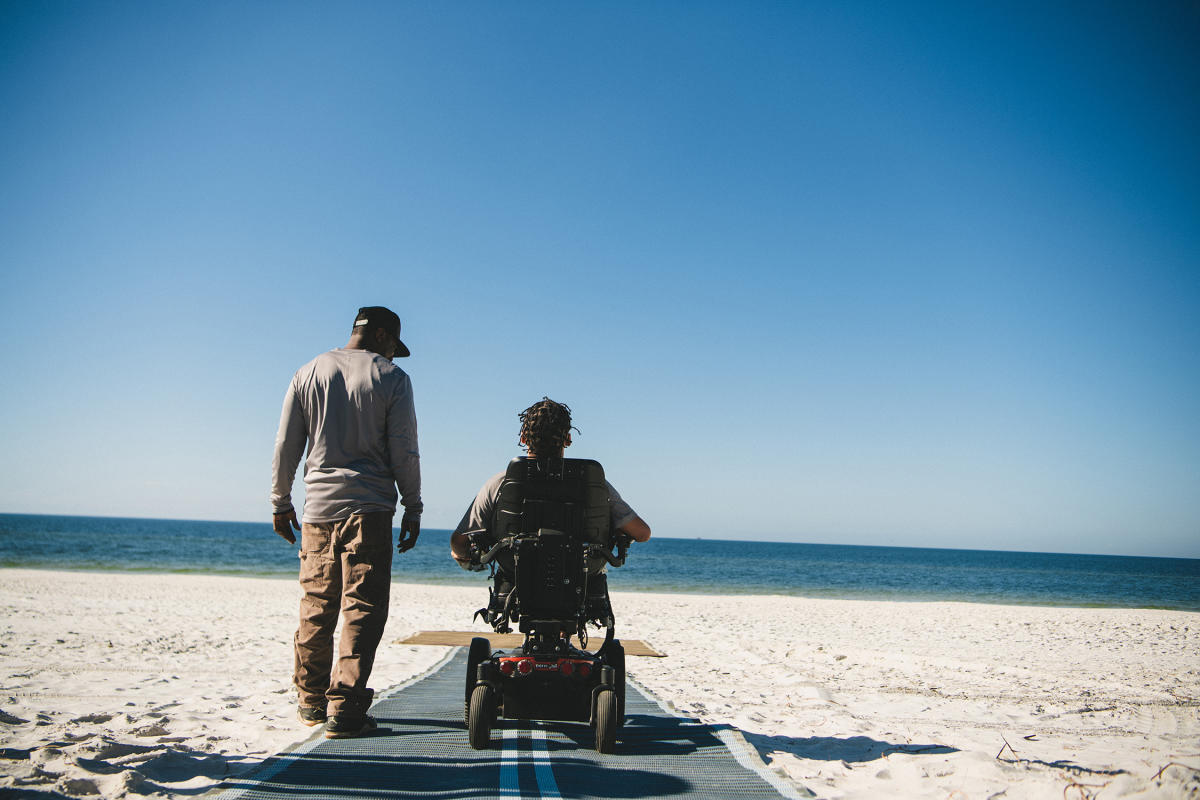 Fun Fact: Beach Driving is permissible on a few beaches in Gulf County with a Gulf County Beach Driving Permit. You can purchase one through the Gulf County Tax Collector. Beaches that you cannot drive on are WindMark Beach & St. Joe Beach. In addition, you may not exceed 15 MPH. Remember, beachgoers are often lying on the sand, playing around and digging holes. Keep your speed down and be very aware. No one should be in a hurry in Gulf County.
Are you ready to book your Gulf County Vacation? Our Concierges are standing by to help you create a magical experience during your next vacation. They will create an itinerary based on your family's interests to help make it as easy as possible. Get your itinerary and let's plan your vacation.