Wellness is more than a diet or exercise program. While food and movement are integral parts of your
wellness journey, holistic wellness is truly a lifestyle. To keep your active lifestyle thriving while you're in
town, the natural treasures of Gulf County await to realign and refresh your mind, body, and soul.
Stargazing is Good for the Soul
As Ralph Waldo Emerson said, "The sky is the ultimate art gallery just above us." Twenty miles of
shoreline at the T.H. Stone Memorial St. Joseph Peninsula make an ideal spot to lay out a mat, breathe
deep, and feel the earth beneath you as you take in the vastness of the stars reflected on our
shimmering waters. On-site cabins are also now available for rent for overnight stays.
For a sanctuary fit for self-introspection as you marvel in the moonlight, Salinas Park Bayside has an
observation area and the Serenity Trail Boardwalk. The Gulfside Park provides beach access to pair the
rhythm of the waves with your gazing to clear your mind to a near-meditative state.
To get in touch with your emotional side, gaze amid moody cypress and tupelo swamps at Dead Lakes
State Park. A stunning 6,700 acres boast the tranquility to appreciate the velvet darkness around you –
with the occasional splash from largemouth bass.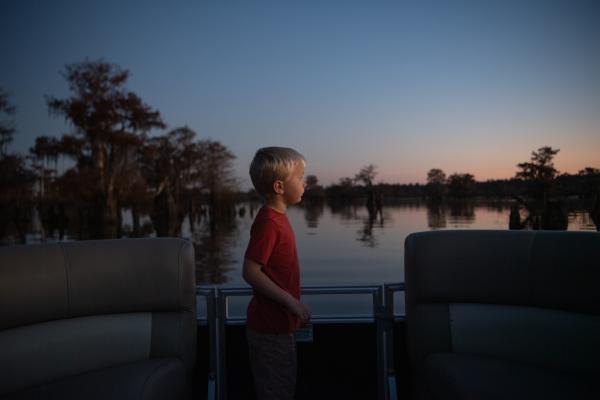 Re-Energize with Nature Bathing
Gulf County has plenty of spots to feel cocooned by mother nature herself, allowing you to emerge
rebalanced and rejuvenated. Nurture your mind, body, and spirit while nature bathing at Maritime Hammock Nature Trail. This popular 0.5-mile trail will lead you along different ecological landscapes,
perfect for reconnecting to all five of your senses.
While you can hike, bike, horseback ride, or bird watch at St. Joseph Bay State Buffer Preserve, heighten
your experience by pausing for moments of calm to simply drink in all the natural wonder that
surrounds you. You may find that after these pauses, you are even more in tune with the world around
you.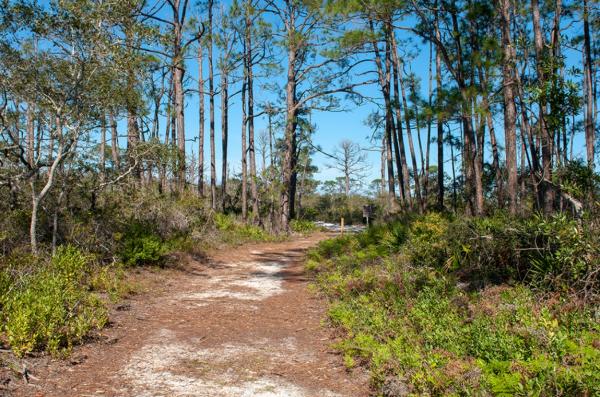 For some easily traversable, wide open roads for reflection and rediscovering who you are in the here
and now, Port City Trail is almost 4 miles of paved and lighted pathway. Take all the time you need to
recharge as you focus on your feet meeting the pavement with centering breaths.
Bend Body and Mind with Yoga and Meditation
Yoga means "to unite," and the practice is a great way to not only unite friends and family but unite
yourself with who you truly are. Coastal Lotus hosts gentle morning flows either at the Port St. Joe
Garden Club on Tuesdays or on the beach on Wednesdays and Fridays to open the body for a balanced
day. For a slight sweat, power flow vinyasa is held at the Port St. Joe Garden Club on Wednesday
afternoons. You can also book a one-on-one session or private session to choose all the details of your
practice.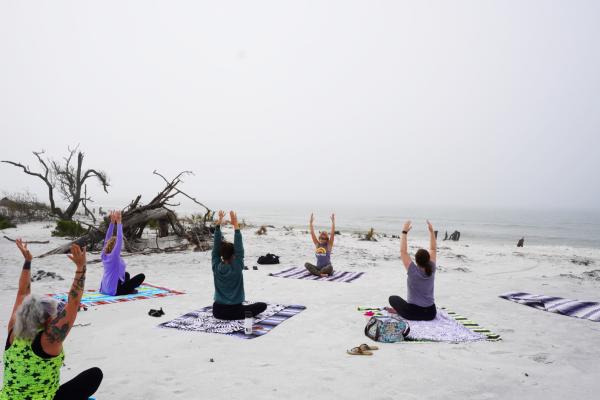 Ananta Yoga – Forgotten Coast Ashtanga specializes in private gatherings, either one-on-one or in small
groups, to get back to how the practice started. Owner and instructor Leila Fortier will tailor a
therapeutic experience to your needs, whether you seek release with yin yoga, alignment with yoga
nidra, or breath manipulation with pranayama. Ashtanga is also offered as an add-on for those
practicing with Leila regularly to build muscular strength. From the comfort of your own home via
livestream or Leila's shala, you will find a practice to tap into your potential.
From heart-pounding Tabata and circuit training to lengthening yoga, Fit as a Fiddle prides itself on
individualized attention with a class for everyone. One-on-one sessions as well as nutritional services are
also available to help you jumpstart your next fitness goal.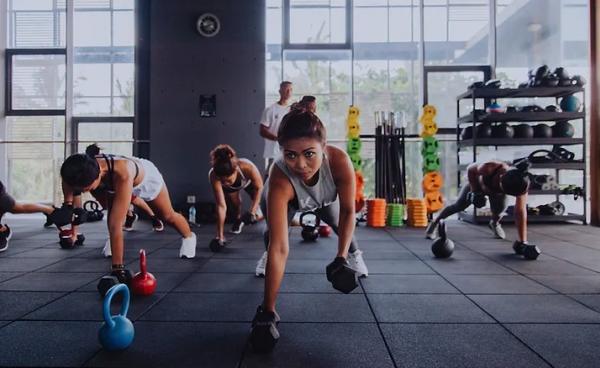 Wellness cannot be achieved without balanced meals enjoyed in the company of those you care about.
Shipwreck Raw Bar serves breakfast, lunch, and dinner 7 days a week featuring the freshest seafood
caught on the very shores you stroll. For lunch or dinner, Shipwreck Raw Bar is an oyster lover's
paradise. Oysters are prepared raw, steamed "naked," and even "beached" with garlic butter, scallions,
spinach, basil, and Monterey Jack cheese, among other specialties like steamed shrimp and award-
winning gumbo.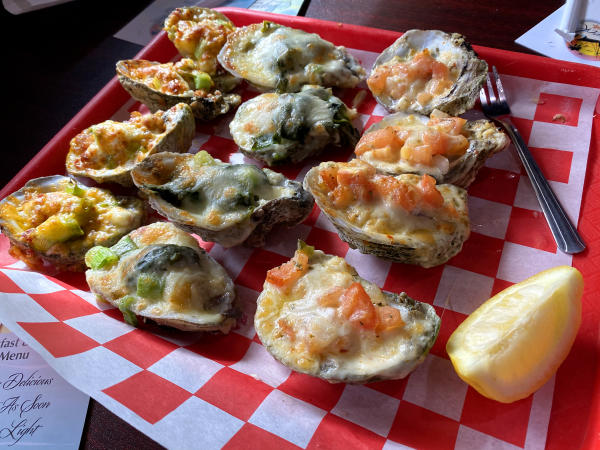 All of your senses will feast at The View on Old 98. As you gaze upon pristine bay views and take in the
setting sun on your skin, your taste buds will delight in savoring Southern style, Asian-infused dishes like
Surf N' Turf gyoza. Toast yourselves with an Alvin's Island Cocktail, otherwise known as key lime pie in a
glass – after all, everything in moderation, right?
There is something grounding about meeting the farmer who grew or caught the food you will eat for
dinner tonight. To do just that in our seafaring town, you will find the freshest of local produce and
handcrafted items at Port St. Joe Salt Air Farmer's Market. Support sustainability and the local economy
while you fill your basket with nourishment for your body and soul.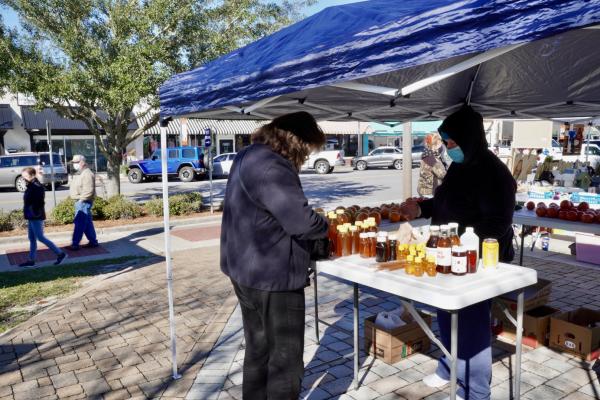 Smile at These Spas and Salons
Your outward appearance should mirror your inward renewal, and our spas are experts in helping you
put your best foot forward. In addition to being the only spa in the area offering DMK Skin Revision
Treatments, try a blissful facial or chemical peel at E. Esthetics. Spyglass Beauty also offers custom
beauty services, from facials to waxing and makeup, providing the perfect prep for a night out on the
town. For those looking for longer-lasting treatments, Wave Aesthetics is your source in Gulf County for
Botox, Kybella, and other dermal fillers to turn back time.
Embrace the Active Lifestyle in Gulf County
Whether you gaze among the stars, find your new favorite yoga posture for contemplation, or simply
breathe deeper while along our shoreline, Gulf County is your destination for total wellness of mind,
body, and soul – just as nature intended.
Main article photo credit: Coastal Lotus