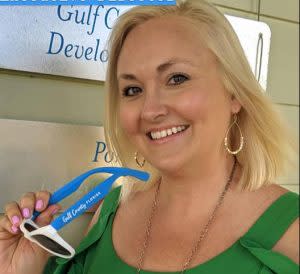 Concierge Kelli
Gulf County, Florida is the perfect spot to plan your next Family Beach Vacation. Enjoy a week exploring everything Gulf County, Fl has to offer.  Planning a trip can be easy and affordable and you won't have to miss out on any of the fun or relaxation.
Let Concierge Kelli help you get on your way.   Below she has put together an itinerary of what she would suggest when planning your next Family Beach Vacation.
Kelli suggests checking out our website to locate the perfect vacation rental home that will suit all of your needs from the number of bedrooms to pet-friendly accommodations.  Many of the homes also come stocked with beach toys and towels plus board games for family game night.  Her family books Beach Camp by Cape San Blas Get Away each year based on the outdoor gathering features such as the pool, firepit, and the decks facing the gulf because you just can't miss a Gulf County sunset.  https://www.visitgulf.com/vacation-rentals
After you book the perfect "home away from home" then make sure you stock your home with groceries prior to arrival.  Yes, you heard that right…stock your kitchen before you arrive.  Coastal Concierge will deliver your groceries to your home so that when you arrive, you hit the beach immediately.  Don't worry about forgetting anything though cause the Piggly Wiggly and Cape Trading Post will have you covered for last-minute items.
Saturday
Afternoon: Arrive before check-in time?  Stop by the Gulf County Welcome Center to pick up a Visitor Guide from the outdoor stand and find out about all the adventures available. Don't forget to check out the Gulf County Turtle Trail online at www.visitgulf.com/turtletrail.  This will be a great activity for all ages.  Start with the first turtle which is located at the Welcome Center.  Snap a selfie or family photo so that you can claim a Gulf County stainless steel reusable straw once you complete the trail. Now lets head to check-in at your Cape San Blas Vacation Home.  Call Happy Cabana Beach Rentals to set-up your beach chair and cabana for your beach day tomorrow.  They will deliver to a specific location and set-up and remove the items each day for you. Based on the Gulf County Leave No Trace rules this allows you to only worry about removing your personal items at the end of each day.
Evening: Enjoy dinner in tonight after your travel day.
After Dinner: Take a walk on the beach or enjoy the sunset from the deck of your vacation home.
Sunday
Morning: Enjoy a Gulf County sunrise while enjoying breakfast and coffee on one of your outdoor spaces.  The fresh salt air will wake up your senses.
Late Morning: Before hitting your cabana on the beach, stop by Scallop Cove to get ready for a day of surf fishing in the Gulf of Mexico. Tyler, owner of Scallop Cove, can get you fishing for $50.  You can also pick up some fresh sandwiches for lunchtime.  Now it is time to hit the beach and enjoy the day.
Afternoon: Since you packed a picnic lunch, you won't have to miss one minute of the sun today.  Just relax and enjoy your beach day under your cabana.  Getting any bites?  Be sure to prep your fresh catch so that you can enjoy it for dinner one night.
Dinner: Is there a better way to cook hot dogs than on an open flame on the beach?  Gulf County is one of the few places that allow bonfires on the beach.  As long as you follow the rules, you can build your own fire or call Coastline Vacation Rentals and have them take care of everything. They will come out and set-up the entire bonfire for you and will also take care of removing the remnants.  Be sure to bring a camera to the beach with you as you will want to catch the sunset.
Monday 
Morning: Enjoy breakfast at home and contact Happy Ours Kayak & Bike to schedule an eco-tour on St Joseph Bay.
Late Morning: Head out on your eco-tour.  Be sure to pack your binoculars, as you will have a chance to see heron, ospreys and even bald eagles.   Don't just look up though cause as you glide across the Bay there will be many creatures below you that will be picture-worthy.  The best part of going on a guided tour is that Happy Ours will make sure you are able to even touch some of our Bay treasures.
Lunch: After a day of sightseeing on the shallow waters of  St. Joseph Bay, swing by Loggerhead Stop Eatery to pick up a Cuban Sandwich and plantains or a Bob Burger.  You can take it on the go to Salinas Park Bayside and enjoy lunch in one of the screened-in pavilions.  Before leaving, take a short walk after lunch over the boardwalk or onto the pier.  Be sure to stop for a photo with one of the six turtles on the Turtle Trail (2 down, 4 to go).
Late Afternoon: Once you arrive back to your vacation home, take in some beach time until dinner.  Check out the options at visitgulf.com to plan tomorrow's adventure.
Dinner: The fresh catch from yesterday is ready to be enjoyed. Gather around the kitchen table and enjoy family time and share stories of the day.  What was the most unusual thing you saw on your eco-tour?
Evening: Give in to that sweet tooth and hit Shoobies for some refreshing gelato and ice cream.  My favorite is the Teeny Bikini! 
Tuesday
 Wednesday
Morning: Wake up your taste buds at Weber's Donuts.  Be there early though cause the line get long. Be sure to try the croissants.
Mid Morning: Pack a bag for your adventure to St Joseph Peninsula State Park.
Afternoon: Head out to Eagle Harbor Beach in the State Park.Wade in the shallows or rent a paddleboard at Scallop Cove Too located onsite.  You can choose to have a picnic on the Bay or head across the street to the beach.  Scallop Cove Too has snacks as well in case you forgot to pack an item.
Dinner: Lucky for you that you called in Chef Ian at Your Table, Your Chef to handle dinner tonight so that you can relax after a full day in the sun.  Let Chef Ian cook one of his amazing local flavor dinners for the entire family.   Make it a family board game night after dinner.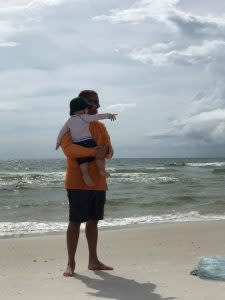 Thursday
Friday
Morning: Wake up early and enjoy your last beach day!
Afternoon: Enjoy your beach day with an easy lunch of sandwiches on the beach from the Piggly Wiggly.  You can stop in while in Port St Joe and grab ready-made sandwiches.
Late Afternoon: Explore a little more of Cape San Blas by renting bikes from Scallop Cove and ride the Loggerhead Trail. Be sure to see your final turtle at the Dunes Drive Beach Access. You can then head to the Welcome Center and show one of the concierges your photos of all six turtles to pick up your prize before dinner.
Dinner: Visit St Joe Shrimp Company and pick up some yummy crab cakes or shrimp to cook dinner at the house.  After dinner head outside around the fire pit or down to the beach for a bonfire to roast smores at sunset and enjoy yard games with the family.
Saturday
Morning: Wake up early and book your next Gulf County vacation!