2021 has been a truly wonderful year and we are so thankful for all the visitors who decided to share our shores with their families and make memories in Gulf County. Before we start exploring 2022, we would like to take some time to reflect on some of our most memorable moments over the course of the year. Better yet, let's reminisce together. Share your favorite memories with us by tagging @GulfCountyFl on Instagram!
Moment 1 of 7: The Completion of the Port St. Joe Pier/Gazebo.
2021 brought many wonderful things to our area, one of them being the newly rebuilt gazebo/fishing pier in the heart of Port St. Joe at Frank Pate Park. This beautiful landmark has been a staple in the Gulf County community for generations and we are ecstatic to be able to enjoy 360-degree views of St. Joseph Bay from its wonderful deck!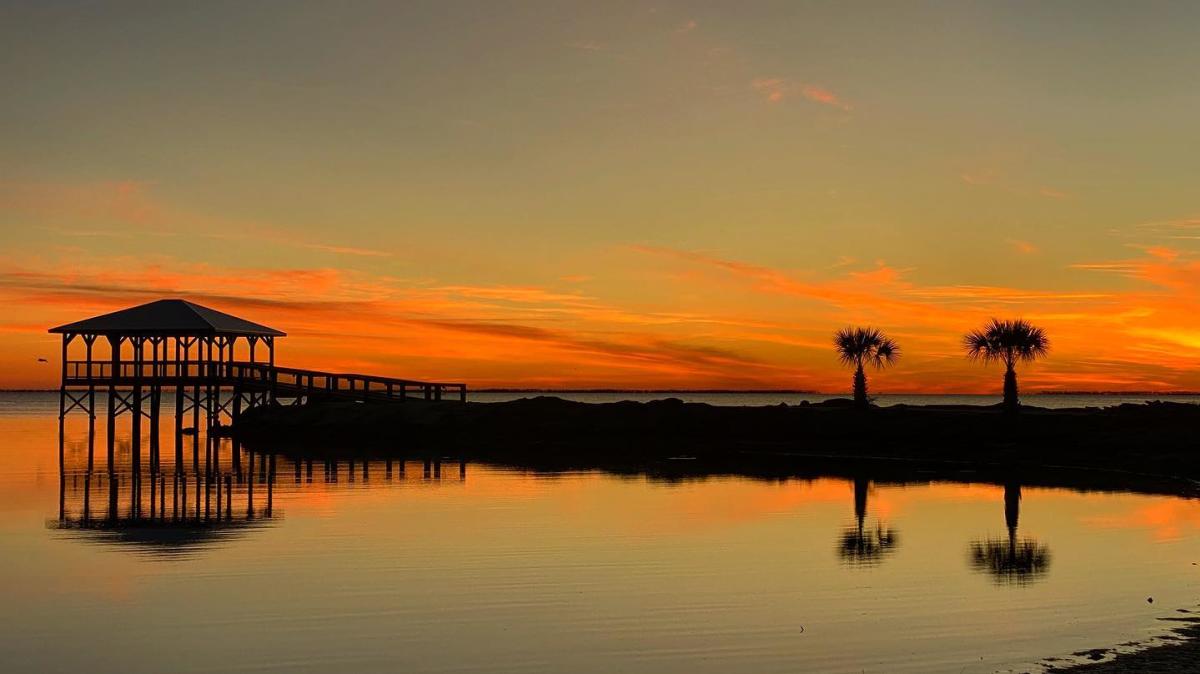 : www.instragram.com/the.street.not.taken
Moment 2 of 7: Introducing Four, Fun, Gulf County Murals.
Continuing our year in review, The Gulf County Tourism Development Council introduced four beautiful murals into county parks and other natural areas where visitors and locals alike would see them and strike a pose! Finding each of these unique "photo ops" can be a fun family adventure while making memories along the way. For more information on their locations check out the full blog here.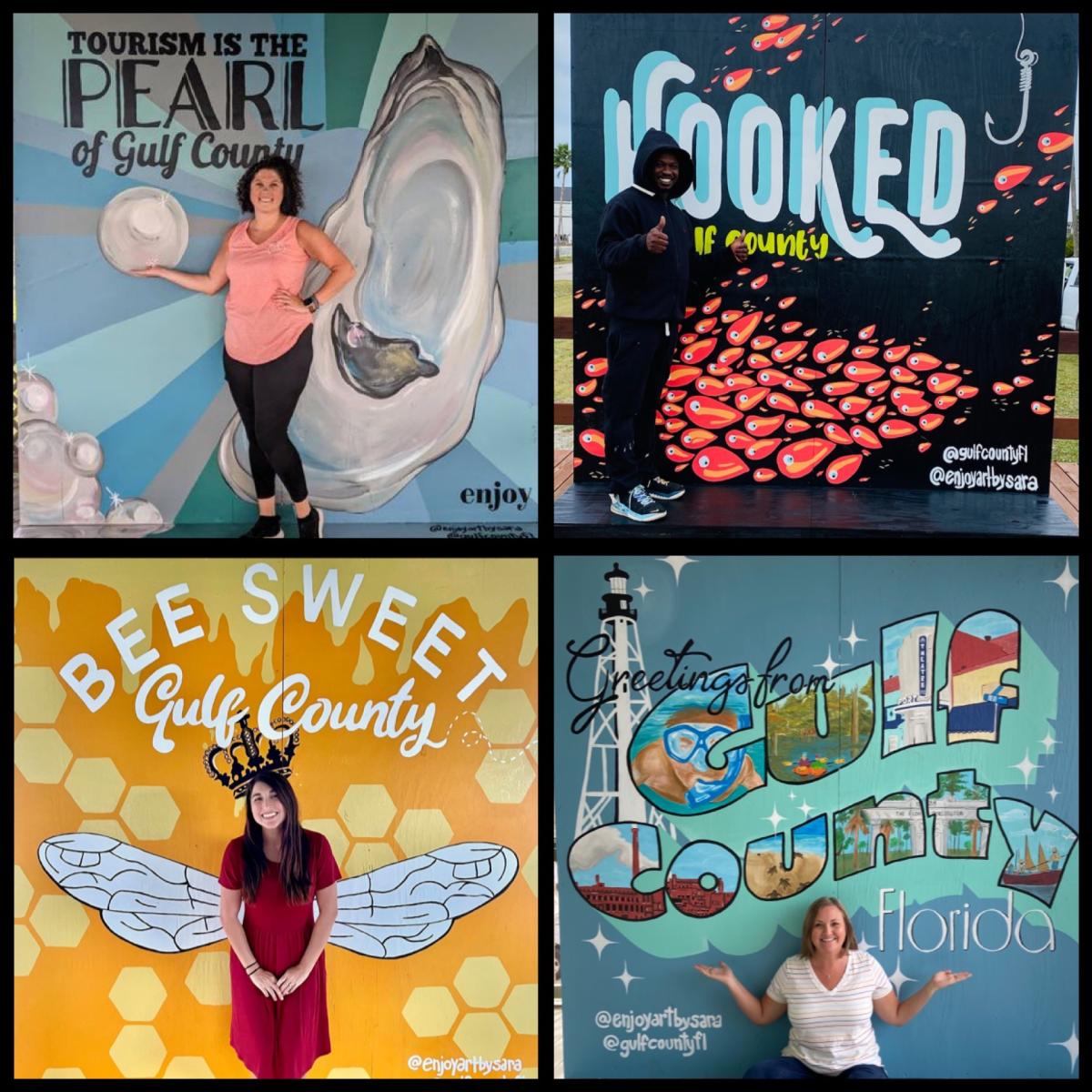 Moment 3 of 7: Welcoming the Staten Island Ferries to Gulf County.
It's always a unique experience running into other visitors from your hometown while on vacation. Many of our 2021 visitors may have noticed a few "familiar faces" residing in our port while visiting Gulf County. Specifically, The Staten Island Ferries! These iconic, bright orange, ferries are being built by Eastern Shipbuilding in Panama City and then being brought to the shipyard in Port St. Joe to receive the final touches before they make their final journey to New York! 
Moment 4 of 7: Bidding Farewell to the Shipwreck the Donna Kay
Looking back at one of our more serious and bittersweet moments, we pay tribute to the iconic Shipwreck the Donna Kay. This mysterious landmark had become quite an attraction for many visitors and locals alike. Quickly becoming a unique adventure of its own, those who made the trek to see the renowned shrimp boat would pass by the old location of the Cape San Blas Lighthouse as well as various "shell trees" decorated by passers-by. Nearly three years after washing ashore on the beaches of Cape San Blas, we said goodbye to the Donna Kay in August 2021 but the legend remains.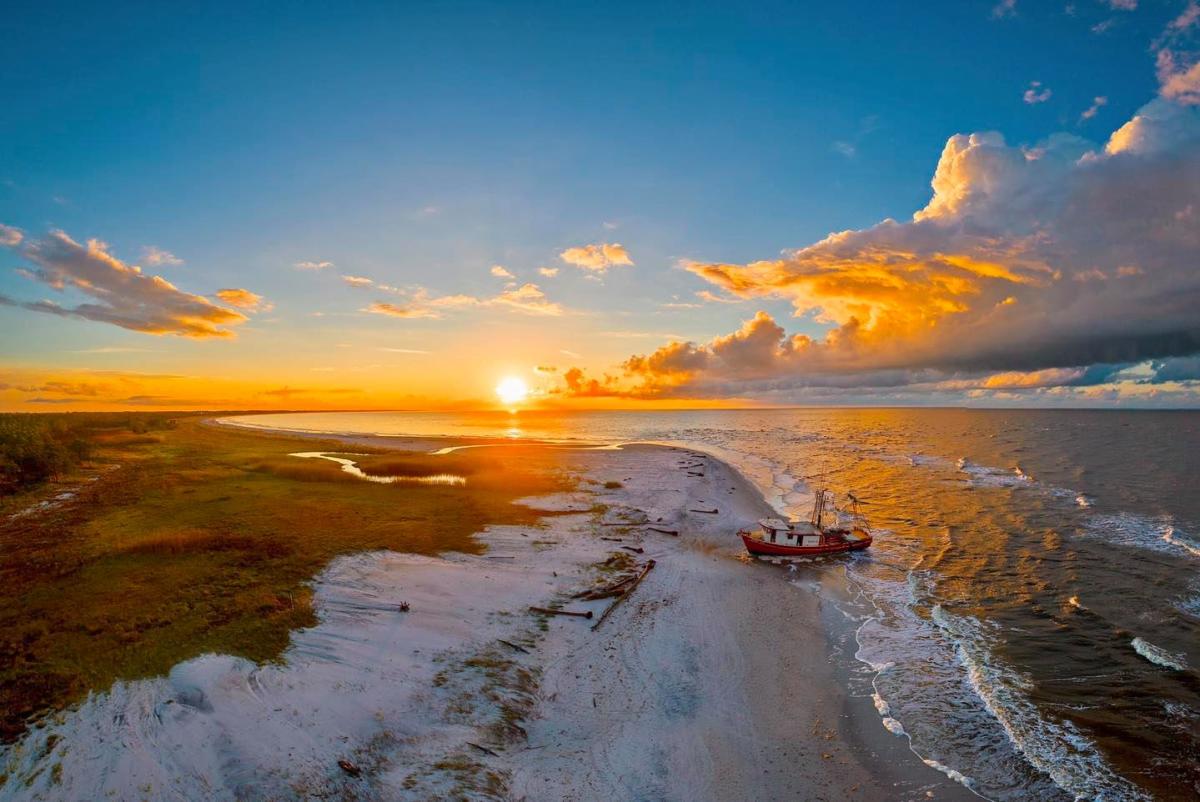 Moment 5 of 7: Beach Access Points Received New Mobi-Mats
The beach is for everyone — and getting close to the shoreline has now become a bit easier for those who need a little assistance. In 2021, Gulf County rolled out several new Mobi-Mats at various beach access points on Cape San Blas & St. Joe Beach to improve accessibility for visitors pulling carts, parents with strollers, and others that may have trouble navigating unstable surfaces. These portable, non-slip, mats are made with 100% recyclable materials and help increase access to our world-class beaches!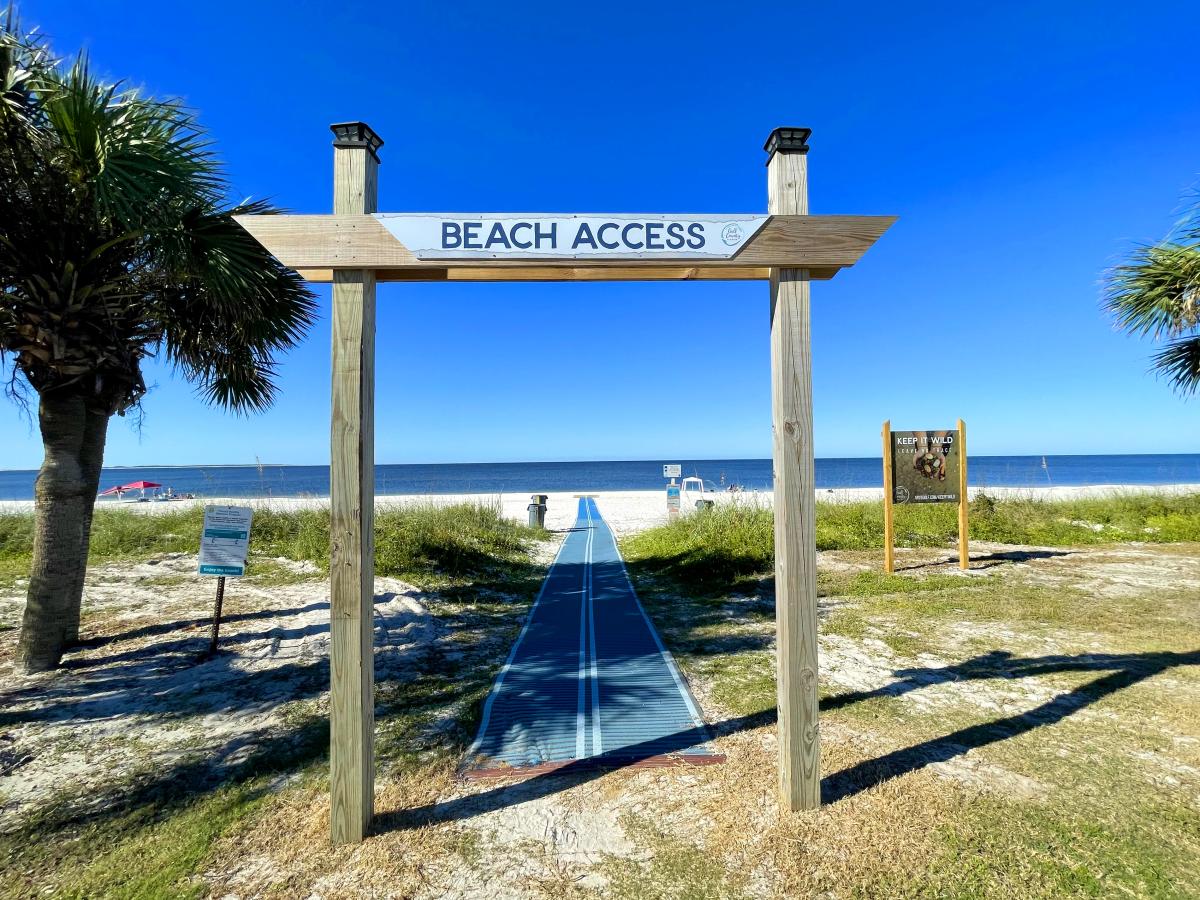 Moment 6 of 7: Community Park Hopping Event Across Gulf County
We are throwing it back to one of our favorite moments of 2021, Gulf County Park Hopper Day. This fun, educational event took place across five different Gulf County Parks, where visitors and locals came together and celebrate tourism. There were guest speakers at each event, demonstrations, giveaways, food trucks, a beach clean-up, a sunset celebration and so much more!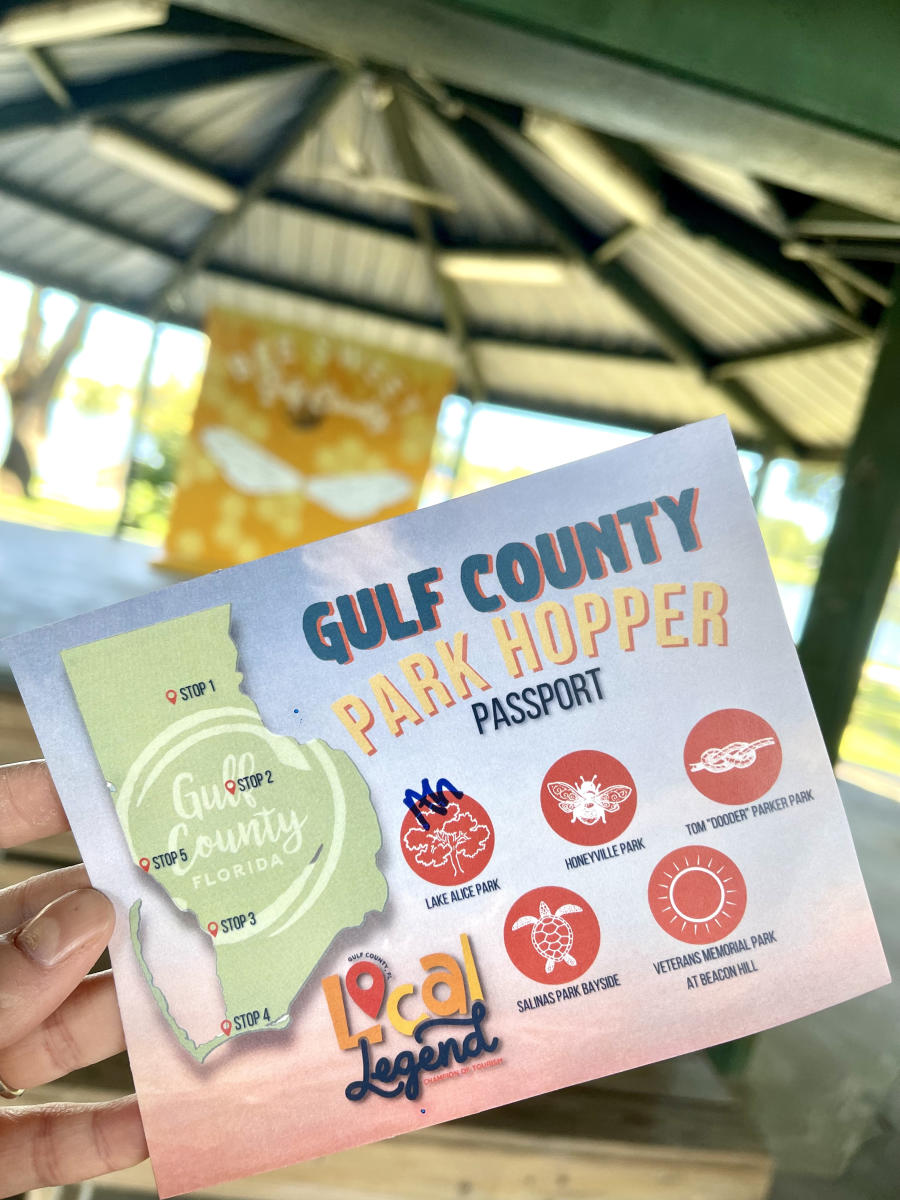 Moment 7 of 7: Progress on the Rebuilding of the Port St. Joe Marina
The Port St. Joe Marina was destroyed during Hurricane Michael in October 2018. However, over the course of 2021, the marina has undergone a beautiful transformation. The new boat barn is almost complete and will allow for dry storage. This new addition to the marina will help keep hazardous oils and leaks from boats out of St. Joseph Bay. We cannot wait to see when it is all done!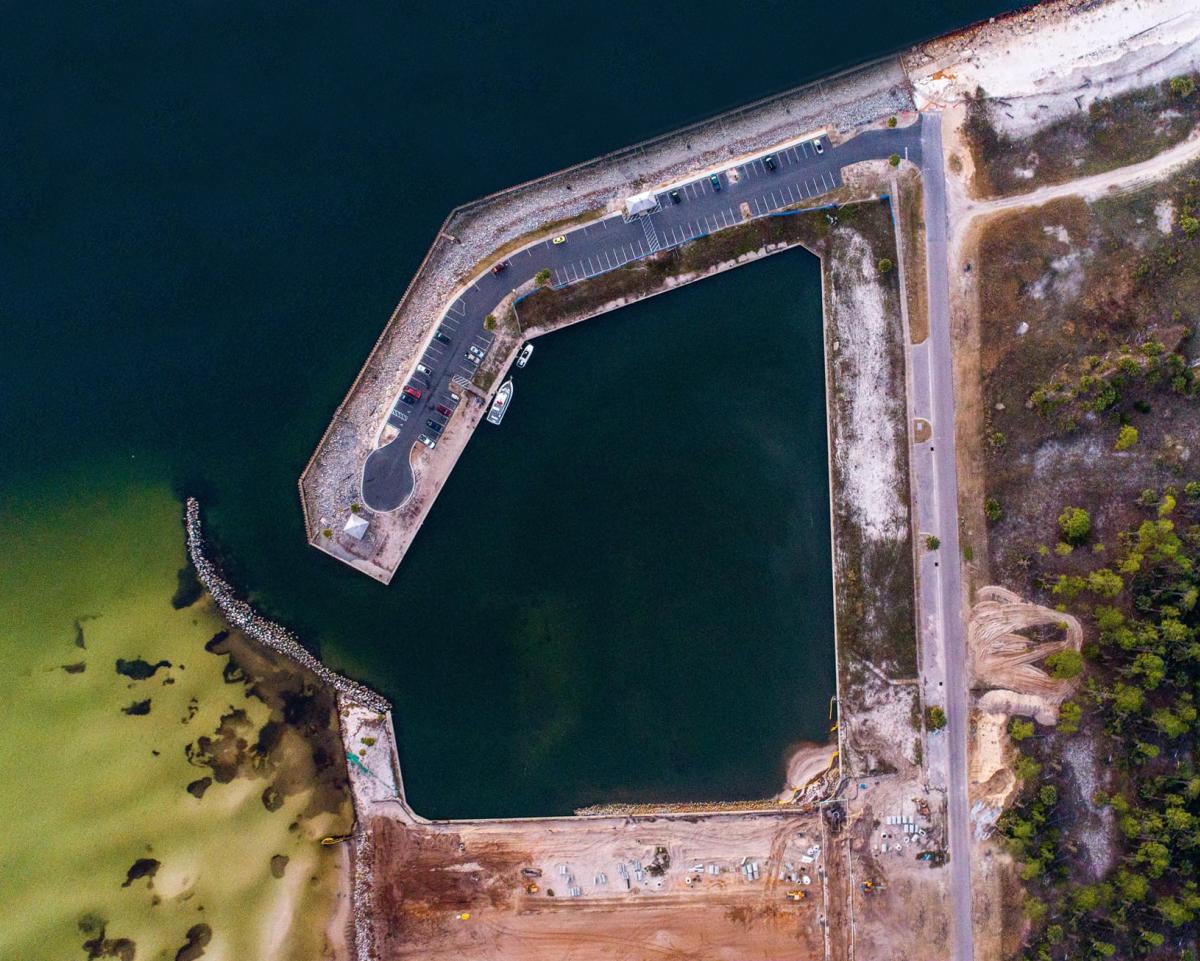 Port St. Joe Marina - January 2021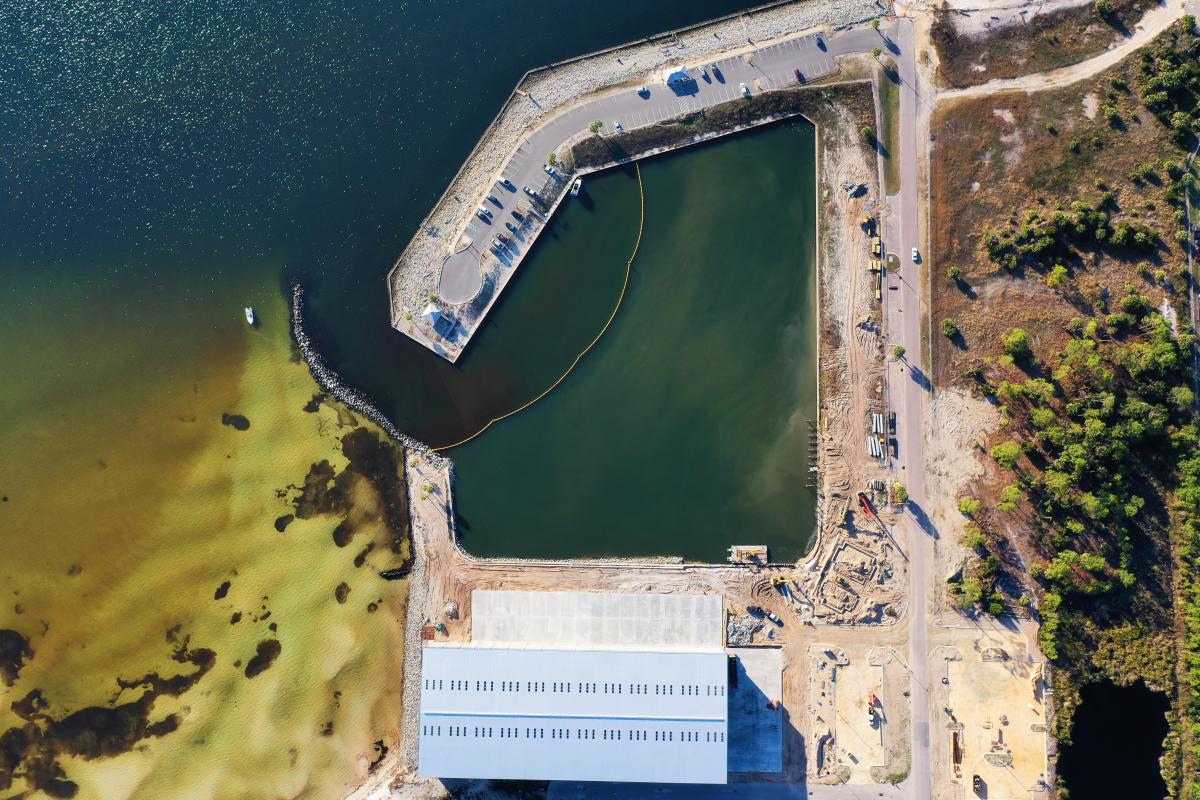 Port St. Joe Marina - December 2021