Digging your toes in the sand. Sipping wine at sunset. Taking some deep breaths in the center of the
Gulf. No matter how you choose to partake in the simple pleasures of life, Gulf County is the whole pie
of heaven – not just a little slice.
Spend Time All Together
Regardless of whether you are parents to little folks or are empty nesters, the cozy feeling of having all
your people under the same roof with all the room you need to roam is hard to beat. The Grove Indian
Pass is a waterfront estate stretching from the Lagoon to the Gulf. Three separate houses are ready to
envelop you in the serenity of gentle breezes and swaying trees – whether you have a crew of 4 or 14.
You'll make a true escape as you enjoy private beach access, a shallow water dock, and an indoor heated
pool.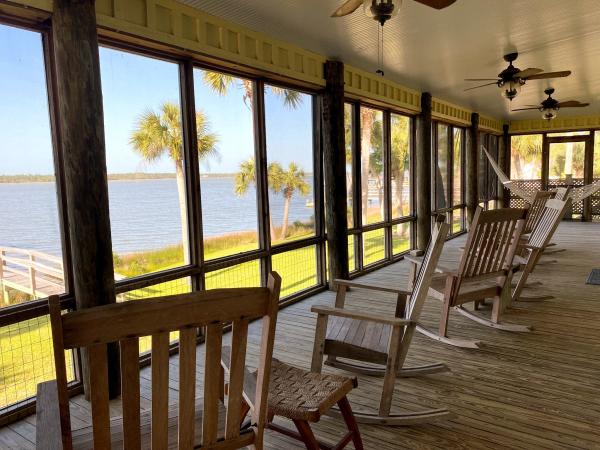 For a quaint bed and breakfast, Turtle Beach Inn is the chauffeur to the unadulterated magic of the Gulf
Coast. Named after the beloved slowpokes that nest on shore, Turtle Beach Inn has been a fan-favorite
in the area for over 26 years and has been featured in Southern Living. Larger cottages offer secluded
stays with Gulf views and screened porches for 4-5 guests.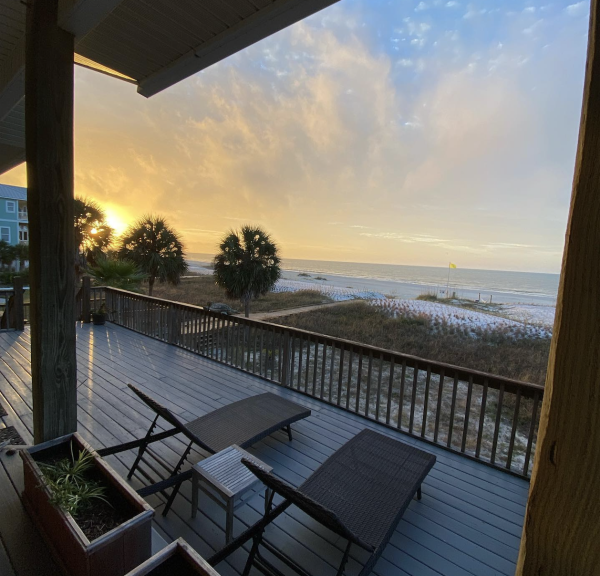 Have a Truly Happy Hour
The best finale to the day is with some live music and an adult beverage. Scallop RePUBlic has a laser
focus on local craft beer and wine, served amid rustic wooden accents and old Florida charm. Glowing
Bay views from the back patio over sunset pair perfectly with a pour of the MANGrOve Pale Ale, made
right here in Apalachicola. While you sip, your kiddos will enjoy a round of cornhole and nibbles from
on-site food trucks.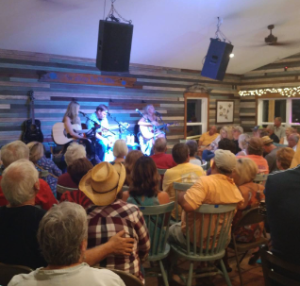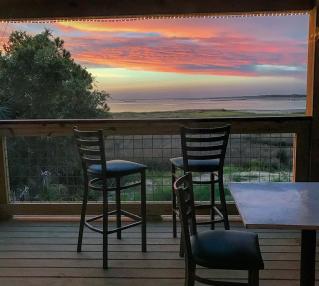 To enjoy live music with something delightfully stiffer (read: handcrafted cocktail) in hand, The Haughty
Heron is right next to Port St. Joe Marina. With indoor and outdoor music venues and 7 big screens, your
toes will be a-tappin' as you keep current with the day's games. Their package store touts the area's
largest wine selection, a wide offering of liquor, and the only walk-in humidor on the Forgotten Coast –
all the goods to keep the party going after The Haughty Heron closes (midnight on Fridays and
Saturdays).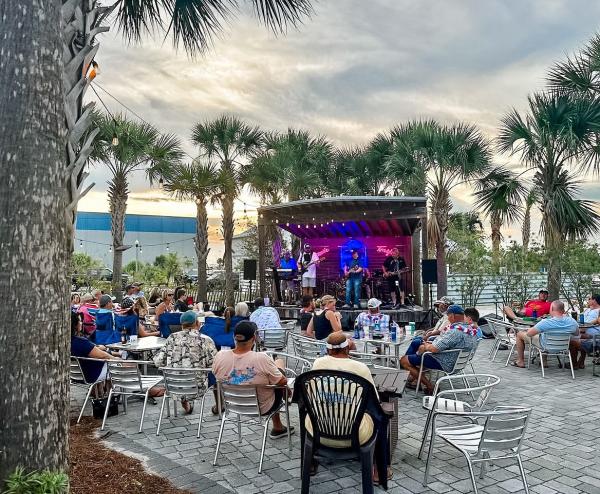 Get Back to Nature
And sometimes, the simplest of pleasures is to enjoy the beauty right in front of you. A guided kayak or
pontoon tour with Off the Map Expeditions will overwhelm you with the splendor of the renowned
Dead Lakes. Best experienced by water, your guide will lead you through one of the most unique
ecological communities around. While the moody swamp was created by decaying tree trunks over a
few hundred years, the area is now brimming with wildlife from alligators to osprey.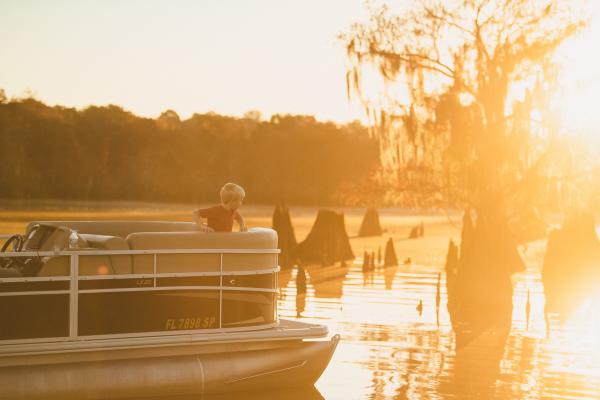 The young and young-at-heart alike will be delighted with a trip with AquaBear Adventures. Whether
you venture to the tip of St. Joseph Peninsula State Park (ranked America's #1 Beach for 2022!), take a
snorkeling trip in pursuit of dolphins, or take a sunset cruise along Port St. Joe, you'll find their 45-foot
catamaran is the utmost of easy and breezy for the whole family.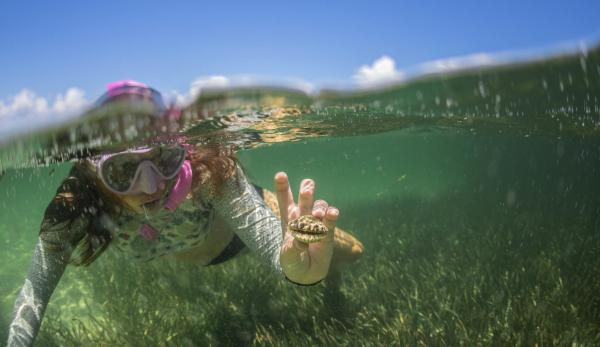 If you'd rather explore the great outdoors on your own either via paddle or pedal, you'll find all the gear
you need at Happy Ours Kayak and Bike Post. As Gulf County's oldest and most popular outfitter, Happy
Ours will launch you for kayaking, paddleboarding, or canoeing or deliver it to you. If you'd prefer to stay
on land, cruiser bikes are also available.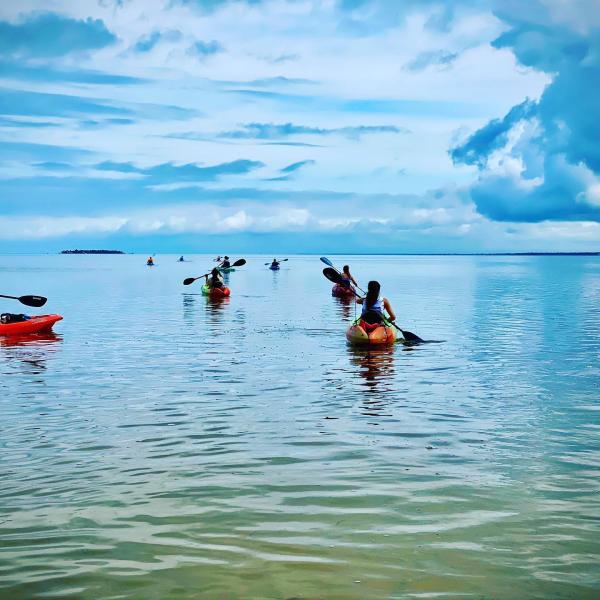 R&R Outfitters makes renting anything beach-related a no-brainer, thanks to free local delivery – from
beach cruiser bikes to double kayaks to inflatable stand-up paddle boards and even an inflatable dock.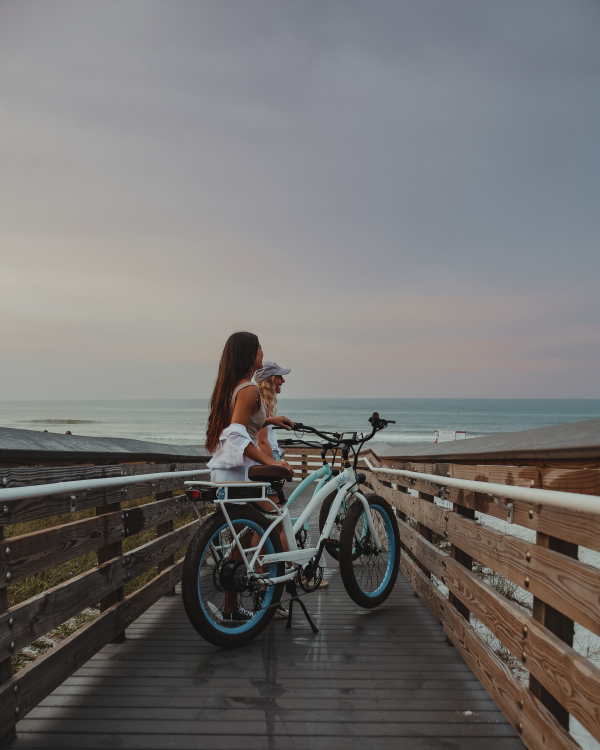 Savor Local Fare
For a meal that keeps you in the moment with those around the table, Keeper's Bistro and Bar is home
to crave-able classics with modern flair for lunch and dinner. From a grilled mac 'n' cheese sandwich to
filet mignon, their first-class ingredients are paralleled with attentive service. Their extensive cocktail
and wine list will also fill your literal and proverbial cup.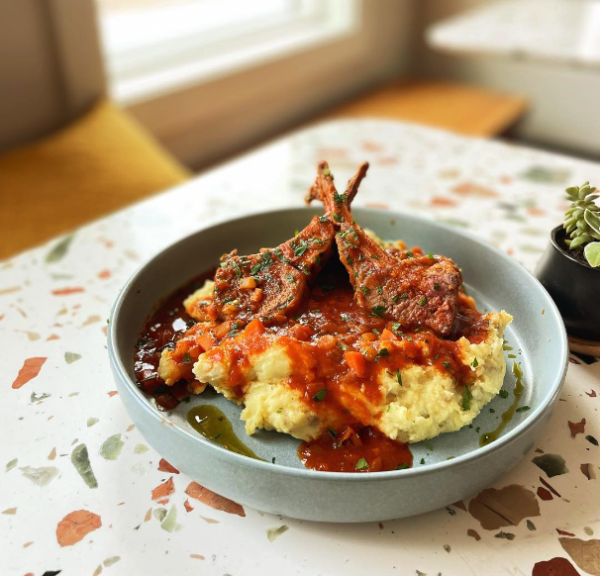 When you're on vacation, there's no bad time to head to Shipwreck Raw Bar. Shipwreck Raw Bar serves
Gulf-fresh oysters and seafood for breakfast, lunch, and dinner. After all, there's no better way to enjoy
an ice-cold beer than with their Low Country Boil.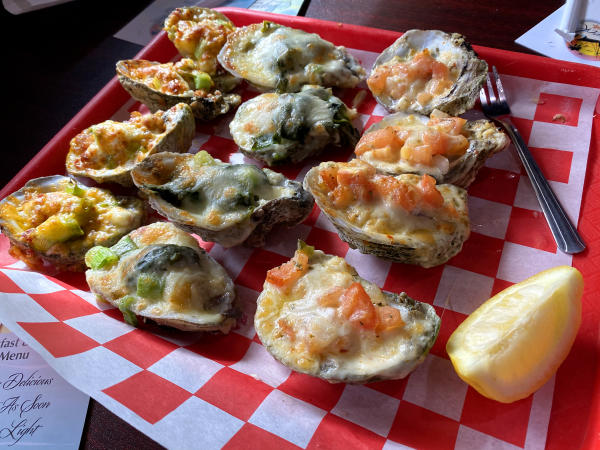 Nestle Up with a Good Book
To find your next beach read or just have a moment of respite from the heat, No Name Books & Gifts
offers a vast collection of new and used books. Order a coffee or small bite and settle into a welcoming
nook to enjoy a great read.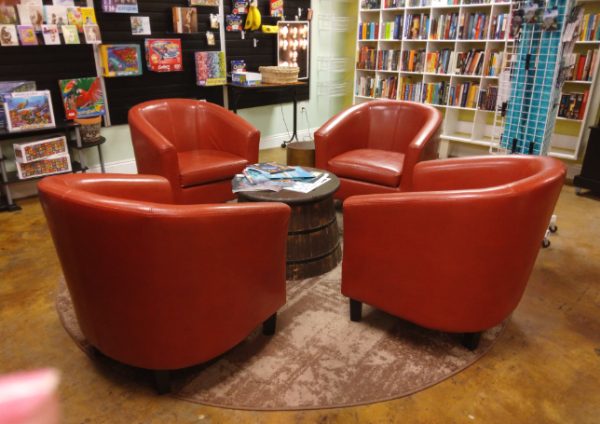 Gulf County: Where the Living is Easy
Gulf County knows how to squeeze every drop out of the good life. So raise a glass, take a sun-soaked
stroll, and bask in all the simple joys that surround you here in this coastal haven.