One of the advantages of staying in a vacation home in Gulf County for the holidays is the kitchen. Having a kitchen where you can prepare meals for your friends and family can make a vacation feel super special when traveling for the holidays.  Oftentimes, vacation rentals offer kitchens that are well stocked and come complete with cookware, dinnerware, flatware, and all of the extras to ensure your stay is as comfortable as possible.
Beach Blessing Vacation Rental by Serenity Beach Rentals
Insider tip: Grab some fresh seafood at one of the many establishments here in Gulf County and prepare it at your vacation rental. Your friends and family will thank you! Here are a few of our favorites.  St. Joe Shrimp Company has a conveniently located shop out on Cape San Blas where they offer different varieties of fresh local seafood grab-n-go style. Items will vary daily, but some offerings include, Shrimp, Grouper, Snapper, Mahi Mahi, Tuna, Amberjack, Mullet, Whiting, Flounder, etc.  Check them out on FaceBook or give them a call today to learn more (850) 229-6774.  The Piggly Wiggly in Port St. Joe is a great resource for fresh shrimp and other fresh seafood. They'll even steam them for you!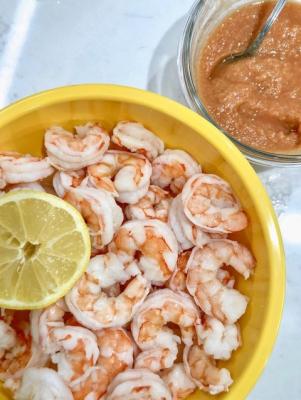 Another thing that makes staying in a vacation home so special is that everyone can be together under one roof while still enjoying their own spaces. Gulf County offers countless large vacation rentals perfect for accommodating your multi-family holiday getaway. Many of these large vacation rental homes come with special features like elevators, private heated pools, hot tubs, and more.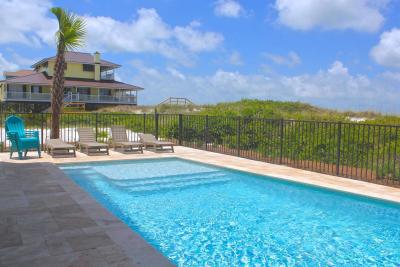 Just Dune It Vacation Rental by Serenity Beach Rentals
Insider tip: Since you have the whole family together, contact one of our local photographers to capture the memories. Connie over at My Key Photography and Kaila at Kaila Bruner Photography are a couple of our favorites, but there are many talented photographers in Gulf County. Feel free to email concierge@visitgulf.com for complimentary help connecting you with a photographer. Visit https://www.visitgulf.com/concierge-program/ to learn more.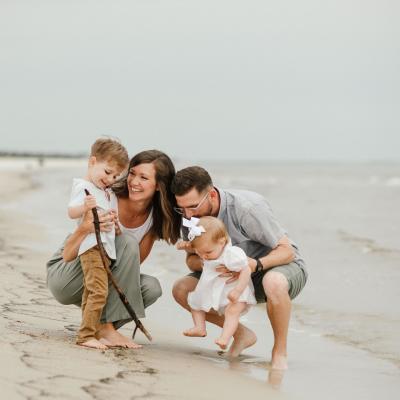 Photo by: Kaila Bruner Photography 
Lastly, a popular vacation rental feature is the "bunk room". Vacation rentals are known for featuring cute spaces for children to enjoy.  Bunk rooms are great for making the little ones in your group feel special while on a family vacation. Many bunk rooms feature unique bunk bed styles and other kid-friendly amenities that cater to the younger of your family members.
Castaway Cove Vacation Rental by Serenity Beach Rentals
Insider tip: Plan a day when the kids can paint or decorate some of the shells and other beach treasures they've collected during your vacation here in Gulf County. These fun souvenirs make the best keepsakes.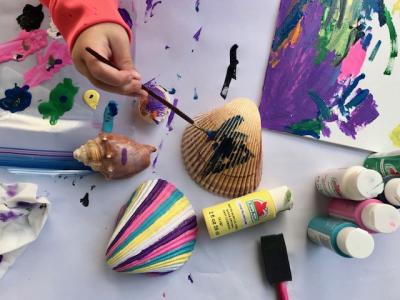 Insider tip: If you are looking for some fun local events to attend with family during your holiday stay, check out the amazing line-up at www.visitgulf.com/events.
Guest Blogger Silvia Williams is the owner of Serenity Beach Rentals. Serenity Beach Rentals is a five-star vacation rental company that offers large gulf front vacation rental homes from Cape San Blas to Mexico Beach. Make sure to keep an eye out for more insider blogs from Silvia! 
www.SerenityBeachRentals.com