Tis the Season to Shell-ebrate
We invite you to enjoy the holiday season with us in Gulf County.  Can you think of a better way to celebrate the holidays than at the beach?  You can make new traditions and even bring some of the old ones with you.  Gulf County is one big outdoor playground already but we wanted to offer a few more options for things to do while you are here.  The events below are crafted with you in mind plus we added a holiday touch to a few.  If you have any questions, feel free to contact a Concierge or use our Live Chat on the website.
Want to celebrate with us but won't be traveling this holiday season? Then join us on Facebook for a holiday-themed photo contest! Each week there will be one winner, and in the end, we will have one Grand Prize winner!
Make sure to check out the full rules and play along with us on Facebook! You can also submit your photo on the form down below!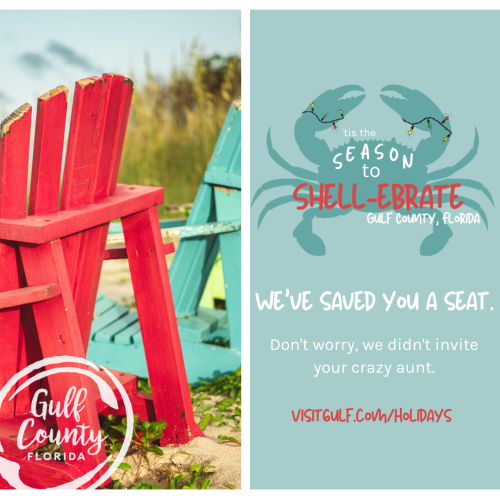 Submit a photo for the Shell-ebrate With Us Facebook Photo Contest below!