Dreaming of a beach vacation?  Take a virtual tour of Gulf County, Florida. 
Here are 5 Virtual Experiences we suggest you check out while planning your vacation.
1.Tour a Park.  Yes, you are planning your beach vacation but for those days when the sunscreen didn't work as well as you needed it to, then enjoy a day at one of the many parks in Gulf County.  To help you choose from over two dozen parks which one suits the adventure you want for a day, take a 360-degree tour of a few.  Be sure to check out Salinas Park Bayside which has pickleball, sand volleyball, a playground, a fire pit, covered pavilions, and a nice boardwalk and pier stretching out over St. Joseph Bay which is great for watching a sunset.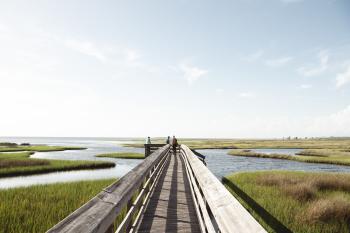 2. Learn to Shore Fish. Gulf County's YouTube channel is a great way to learn about all the adventures that you can do while on vacation.  If you love to fish but do not have a boat, don't worry as Ethan from Scallop Cove teaches you all the must do's in Shore Fishing.  Watch the video here!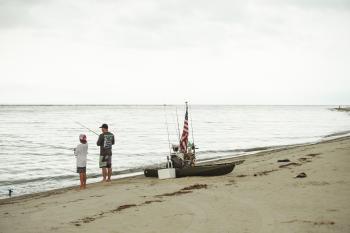 3. Hit the Beach.  If you are not staying in a gulf front home or near a beach access, Gulf County has a number of places to park and play.  Cape Palms Park is one of the beach accesses that you can actually take a 360-degree tour of before arriving on vacation.  The park has plenty of parking, restrooms, and a sitting area that is perfect for a picnic or sunset watching. 
4.Turtle Talk.  Learn more about Gulf County and turtle season by watching a video of Jessica at the Forgotten Coast Sea Turtle Center.  She explains the nesting and hatching season of turtles along Gulf County's beaches and how you can help protect them.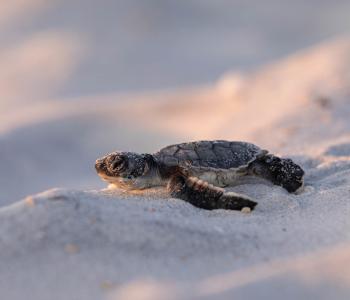 5. Get into the Vibe.  While planning your vacation to Gulf County, we invite you to listen to the Gulf County Vibe playlist on Spotify.  This 8-hour playlist will entertain you with artists that call Gulf County home or have a special bond to the area.  Be sure to add it to your playlist. by scanning the code below.