By Amy Bailey — June 18, 2020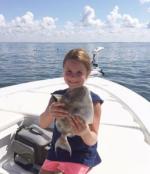 Perhaps nothing is more American than a road trip. From coast to coast we are connected by patterns in the pavement. These highways, byways, state routes, drives, and interstates let you 'SEE' America. From farmhouses and fields to forests and mountain peaks, to rocky coasts and sandy shores, the road trip is an observatory into America. A grid of asphalt that connects us to each other and to this land.
Read the entire article here.