Perfect for adults and children alike, the undersea world of St. Joseph Bay will fascinate any nature lover.
St. Joseph Bay is a pristine body of water where unique circulation patterns from the Gulf push in clean saltwater allowing for a thriving habitat for numerous creatures and seagrasses. Geography and hydrology combine to form the unique characteristics of the Bay with the mouth opening to the North around the top of Cape San Blas. The Bay boasts extensive sand flats with several species of seagrass. In the fall, these flats are where crab and Flounder gather and can be picked up with a dip net for those with quick reactions.
Due to the currents, waters on the west side of the Bay are generally clearer, and the marine life is more easily observed. A wader or snorkeler will find numerous types of bivalves and mussels but be careful where you are wading as encounters with Horseshoe Crabs and Sting Rays have occurred.
At the shoreline, seagrass provides a healthy habitat for Periwinkles and Fiddler Crabs. Crown Conchs and Horseshoe Crabs are abundant, along with a myriad of smaller invertebrate animals. Take your time to look around and see what's swimming – Mullet, Trout, Redfish, Ladyfish, Bluefish, Sting Rays, and the occasional Shark! Wander through the grass and find Spider Crabs, Blue Crabs and Stone Crabsmscrambling about. Pufferfish, Sea Horses and Star Fish, too! Dig deeper and collect Sand Dollars, Olive Snails, or Moon Snails.
Move into deeper water and seek larger gastropods such as Horse Conch with their bright orange foot, Lighting Whelks and Tulip Shells seeking their next meal. Most empty shells will have a new habitant, namely a Hermit Crab, and some may even hold a small octopus tucked back into the recesses of the shell. No matter what you seek, you'll always be amazed at the wonders of St. Joseph Bay.
St. Joseph Bay State Buffer Preserve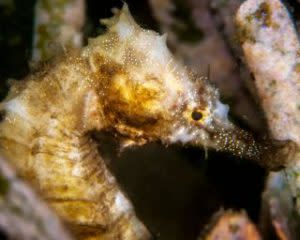 The St. Joseph Bay State Buffer Preserve is unique in being one of the last remaining Buffer Preserves in the state of Florida. This state organization was formed with the purchase of hundreds of acres to maintain the natural balance between coastal shores and coastal waters. With the purchase, run off of waters from rain are captured in coastal land systems – and filtered to prevent sedimentation in the Bay which would choke many of our native species.
The Preserve provides an essential buffer to St. Joseph Bay that helps protect the bay's water quality, natural productivity and critical habitats. It protects an intact natural coastal landscape with one of the highest concentrations of rare plants in the Southeast, including globally-imperiled species such as Chapman's rhododendron, Telephus spurge (Euphorbia telephones) and pinewoods aster (Aster spinulosus). The Preserve also contains 20 known archeological and historical sites, dating from prehistoric times to the 20th century.
Learn more by visiting Florida DEP and Friends of St. Joseph Bay Preserves.
Contributed by Dewey Blaylock
About Gulf County Florida
Located in Northwest Florida, Gulf County boasts 43 miles of natural shoreline. Here, where water surrounds us, we don't have high-rises or busy highways and never will. We have white-sand beaches facing westward into spectacular sunsets – on the Gulf of Mexico and St. Joseph Bay. We have beckoning bayous, unexpected wildlife encounters and the mysterious Dead Lakes. We've got seaside bike trails, kayaks, stand-up paddleboards and snorkeling. We have genuine places, like the historic Indian Pass Raw Bar and flavors like Tupelo Honey. Learn more about this "no worry, no hurry" destination at www.visitgulf.com and on Facebook, Twitter and Pinterest.