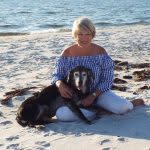 Concierge Kristy
Gulf County, Florida is the perfect spot to plan your next Girlfriend Beach Getaway. Come for a long weekend and get a taste of what Gulf County has to offer then next year plan a week.  Planning a trip with your friends can be easy and affordable and you wont have to miss out on any of the fun or relaxation.
Let Concierge Kristy help you get on your way.  Below she has put together an itinerary of what she would suggest when planning your next Girls Beach Getaway.
Thursday 
Friday
Morning: Get up early and get in line at Weber's Donuts to wake up your taste buds.
Late Morning: Sea shelling by the seashore.  We have stellar shelling so take a walk and relax.
Lunch: Enjoy lunch on the beach!  The sun is shining and the Gulf of Mexico is the perfect view.
Afternoon: Enjoy your beach day!
Dinner: Call Chef Ian at Your Table, Your Chef and let him cook for you.  You can sit back relax and just enjoy the conversation while he does all the work.
 Saturday
Morning: Check the event schedule for Gulf County.  You might be able to catch the Farmer's Market or a festival that is happening.  Pack a bag for your new beach adventure today.
Late Morning: Retail Therapy time!  Hit Port St Joe and take a stroll down Reid Avenue for a little shopping. Joseph's Cottage is a beautifully decorated coastal theme store that will let you take a little bit of the beach home with you.  If you have time, walk across Hwy 98 to Cape San Blas Lighthouse and take a climb to take in the views of St Joseph Bay and Port St Joe.
Lunch: Grab lunch at Provisions and the bonus… it is 2 for 1 Sangria on Saturdays!
Afternoon: Head to St Joe Beach for a casual beach day.  Throw out a towel and soak up the sun.
Early Dinner: Throw on your beach cover-up and walk across the street to Shipwreck Raw Bar.  The Grouper Treasure is my go to choice for dinner plus the shrimp and crab dip.
Post-Dinner: Hit the water for a first row seat to a Gulf County sunset via boat.  Bali Hai Charters will take you on a pontoon boat where you can load the cooler with snacks and drinks and just relax.
Evening: You have had a busy day so head back to the beach house and enjoy a girls night in.
Sunday
Morning: Call the Vacation Rental Company and book the beach house again.
Late Morning: Head home and start planning your next girl's weekend! There is so much more to do and see in Gulf County, FL.
Follow us on Pinterest and save our Pins about Gulf County.  We have an entire board dedicated to our Travel Tribe Itineraries.
Be sure to hashtag all of your fun adventures. #InGulf
Kristy Grove
March 2019