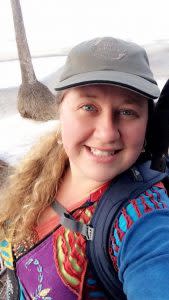 Concierge Crystal
Gulf County, Florida is the perfect spot to plan your next Outdoor Beach Vacation. Planning a trip can be easy and affordable and you won't have to miss out on any of the fun or relaxation.
Let Concierge Crystal help you get on your way.   Below she has put together an itinerary of what she would suggest when planning your next Camping Vacation.
Crystal suggests checking out our website at VisitGulf.com to locate the perfect campground that will suit all of your needs from amenities to views.   For this trip, Crystal wanted to stay at the new Water's Edge Campground located at Indian Pass.
Friday
Afternoon:  Arrive before check-in time?  Stop by the Gulf County Welcome Center to pick up a Visitor Guide and talk to with one of Concierges to find out about all the adventures available. If you are looking for groceries for the weekend, stop in at Duren's Piggly Wiggly and shop around.  Don't worry about forgetting something because Indian Pass General Store is located on the same property as Water's Edge.   To start your trip off, plan your adventure for tomorrow ahead of time.  Crystal and her daughter plan on launching their own kayaks tomorrow but if you would rather rent them, Daly's Dock & Dive has them for you.
Evening:  Enjoy dinner around the firepit tonight located at the campground.  Roast some hotdogs and have smores for dessert.  A perfect night to sit back and relax under the Gulf County sky.
Saturday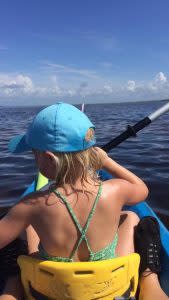 Sunday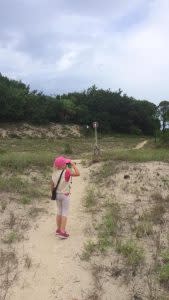 Monday
Morning: Wake up early and book your next Gulf County vacation!,