COVID-19 INFORMATION FOR GULF COUNTY (Updated July 22, 2020)
Below are bullet points that may answer your questions when regarding travel to Gulf County, Florida.  For more information, please reference the Executive Orders at the bottom of this page.
Governor DeSantis still has restrictions on traveling to Florida and recommends limiting non-essential travel.  Reference Executive Order 20-123 for states that must quarantine upon arrival to Florida. 
EMERGENCY DECLARATION:
An Emergency Declaration of the City of Port St. Joe, Florida; recognizing the National, State and Local State of Emergency due to the COVID-19 pandemic; requiring the use of facial covering or mask in public settings within the city limits of Port St. Joe, Florida where CDC social distancing guidelines cannot be followed.
For more info: click here
Gulf County Beaches are open. You must follow social distancing guidelines and have no more than 50 persons in a group.
Bars are closed in the state of Florida at this time.  You can reference Executive Order 2020-09 for further details.  
Restaurants can be at 50% occupancy inside while practicing social distancing. Restaurants may utilize outside seating.
Retail is open at 100% capacity but must follow social distancing guidelines.
Hair & Nail Salons are open for business.  
Gyms and fitness centers will reopen and operate at 50%.
The T.H. Stone St. Joseph Peninsula State Park is open for day use activities.  The beach and boat ramps are available at a reduced capacity.
Local restaurants & businesses are also offering curbside and delivery options.  Please contact them for more information.
If you have any specific questions, please do not hesitate to contact a Concierge at the Gulf County Welcome Center or click on the Chat feature on the homepage of the website.  

For more detailed information please refer to the following Executive Orders.
Please read the Executive Order signed by Governor DeSantis regarding Phase I, Executive Order 20-123.  
Quick glance at Executive Order 20-123 details.  
Information for Restaurants pursuant to Executive Order 20-123.  Click here.  FAQ's related to restaurants.
Information for Gyms. Click here.
Information for Vacation Rentals pursuant to Executive Order 20-123. Click here.   Each county to seek approval to operate vacation rentals within the county's jurisdiction by submitting a written request and the county's safety plan to the Secretary of DBPR (see notice to county administrators below).  To view a list of counties in which safety plans for vacation rental operations have been approved by DBPR, please visit Status of Vacation Rental Operations by County.
Please see below the Emergency Declaration Order voted on by Gulf County Board of County Commissioners on April 2nd, 2020. Please note that the order has direction from the BOCC that all non-residents of Gulf County to return to their home state or region for the duration of the Governor's Executive Orders 20-87 and 20-91. 
The Gulf County Board of Commissioners passed a Resolution on 3.26.20 that includes the request of no visitors to Gulf County, FL at this time.  Read the entire Resolution here. 
The health and safety of all Gulf County visitors and residents are a top priority. There is one confirmed case of the virus in Gulf County, FL. You can read the press release by clicking here.  Officials and Gulf County medical community are on high alert to respond, if necessary. 
You may follow the Gulf County Florida Emergency Management Facebook for local up-to-date information.
How can I best protect myself and my family?
While there's not yet a vaccine for COVID-19, the best prevention and treatments are methods that have been practiced for years when dealing with flu and respiratory illnesses. The best way to prevent illness is to avoid being exposed to the virus.
Health officials remind people that preventive actions to help impede the spread of respiratory diseases include:
avoid close contact with people who are sick

stay home when you are sick and avoid contact with persons in poor health

avoid touching your eyes, nose, and mouth with unwashed hands

cover coughs or sneezes with a tissue, then dispose of the tissue

wash hands often with soap and water for at least 20 seconds, especially after going to the bathroom, before eating and after blowing the nose, coughing or sneezing

if soap and water are not readily available, use an alcohol-based hand sanitizer with at least 60 percent alcohol; always wash hands with soap and water if hands are visibly dirty

clean and disinfect frequently touched objects and surfaces using a regular household cleaning spray or wipe.
For more information about coronavirus (COVID-19) and preventive techniques, visit these trusted resources: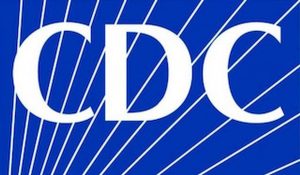 Centers for Disease Control (CDC) 
If you have any specific questions, please do not hesitate to contact a Concierge at the Gulf County Welcome Center.